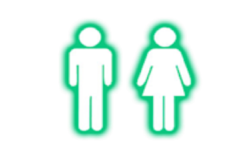 New To The EDM Scene (We Are) Nexus Continues To Turn Heads With Their New Original Club Mix To Smash Single Freedom As One
Chicago, IL (PRWEB) December 22, 2012
New EDM sensation (We Are) Nexus has recently exploded onto the EDM scene with its self titled EP. Their latest installment includes an original remix to their single Freedom As One. This new mix is leagues above their previous radio edit and, quite frankly, has little to nothing in common with it.
For those wanting a killer mix ready to make their subwoofer jump out of its box, this is definitely the one for you! Carmen Rainier sets the tone at the beginning with a pretty, stylized vocal sliding in after a classic Porter Robinson Language style intro.
There's also something reminiscent about this mix, evoking a classic Armin van Buuren type sound. It goes without saying there's going to be traction with this new mix.
(We Are) Nexus is comprised of Vocalist/DJ Carmen Rainier and Prodcuer/DJ Nick Gunn who's resumes are quire impressive. Gunn, who comes from an extensive multi platinum world music career, takes the helm on production. Rainier, who writes and performs all the (We Are) Nexus vocals, also heads their Chicago based production company, Shotgunn Productions LLC.
Expect a lot from this new EDM duo over the next year as they promise to keep delivering a stream of fresh tracks including some interesting covers coming down the line shortly!