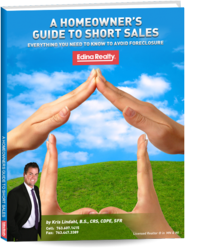 The short sale process can be daunting as it will take time, but with the right agent and a decent amount of time it can be done
Saint Anthony, MN (PRWEB) December 20, 2012
"The first question asked at the meeting was Where do I start?" Kris Lindahl said, and continued, "The short sale process can be daunting as it will take time, but with the right agent and a decent amount of time it can be done. The first thing you need to do is check your eligibility." For that reason Kris Lindahl has created three short sale calculator websites: one for Minnesota residents, one for Wisconsin residents, and one national calculator.
"The Minnesota short sale calculator has been a great success and I instructed all of the attendees at the meeting how to access and use it, "Kris Lindahl said, and continued, "Saint Anthony is a great area to live in and my hope is that I was of help to those people."
"I have access to exclusive software that will get a home bought or sold faster than any other agent's resources, "Kris Lindahl says, and continues,"I consider myself an Internet Marketing Specialist." Kris Lindahl and The Kris Lindahl team just started a campaign to hold meetings and seminars all over the twin cities area. "This is just the beginning," Kris Lindahl expalined. "We have a lot more to be scheduled in the coming months."
Call Kris Lindahl and the Kris Lindahl team at (763) 607-1415 for more information. Download the complimentary eBook titled "A Homeowner's Guide To Short Sales." Visit the Minnesota Short Sale Calculator website to check your eligibility and the Kris Lindahl real estate website.