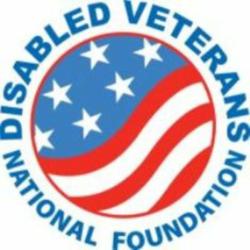 Washington, DC (PRWEB) December 21, 2012
The Disabled Veterans National Foundation (http://www.dvnf.org ), a non-profit veterans service organization that focuses on helping men and women who serve and return home wounded or sick after defending our safety and our freedom, is honoring veterans across America who never fail to serve their fellow man or woman and communities they live in. As 2012 comes to a close, DVNF is urging all of us to pause and praise the heroes among us.
DVNF is calling attention to the VFW Post 308 in Newtown, CT. In response to the recent tragedy in Newtown, Conn., members of the town's VFW Post established a Newtown/Sandy Hook Family Relief Fund to assist with the funeral costs for parents who did not have life insurance on their young children. If needed, some of the money will also help first responders. According to a recent VFW report, Post 308 members are also providing other services to the families, such as buying groceries for them, in an effort to allow the families time to grieve and heal.
"It is human actions like these from our Veterans which speak volumes for all of us as Americans," said Precilla Wilkewitz, President of DVNF. "In our toughest moments, it is how we act that defines us as a nation and as a people."
DVNF is also praising the life and service of Senator Daniel Inouye. A recipient of the Medal of Honor, our Nation's highest award for valor, Sen. Inouye led a life of distinguished service as a long-serving member of the U.S. Senate and was a role model to generations of Americans of Asian-Pacific Islander heritage, especially those growing up in his beloved Hawaii.
"It has been a challenging year for many Americans with a recovering economy and on-going tensions in the world," said Wilkewitz. "But it may help to look to the courage of those in Newtown or the life of Sen. Inouye as reminders we can do better."
DVNF thanks its many supporters who make the assistance programs and on-going public awareness possible to help our veterans and their families. For more, go to http://www.dvnf.org.