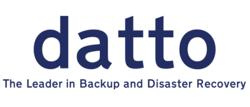 "I would like to personally thank our Partners for their continued support and dedication to Datto. Our company has grown quickly and they have stood by our side and helped us continue on a successful path." - Austin McChord, CEO of Datto
NORWALK, CT (PRWEB) December 21, 2012
Datto Inc., the leading provider of hardware based on-site and off-site backup, disaster recovery and business continuity solutions, announced today that the company received over 20 top industry awards this past year. Datto won awards in a diverse set of categories that included product, channel vendor, company growth and individual employees.
Datto was named one of The Best Channel Vendors in Business Solutions Magazine and also won ChannelPro's Reader's Choice award for the Best Online Storage/Backup Vendor. These awards were voted on by IT Solution Providers, VARs and MSPs in the channel and were announced early in 2012.
Datto's phenomenal 5,554% revenue growth over a three-year span landed them #38 on Inc. 500's list of America's fastest growing private companies. The company ranked the #1 fastest growing company in the Backup & Security category. Datto also won recognition in the inaugural Inc. Hire Power awards, which recognizes businesses that have created the most jobs over a three-year period. With over 70 jobs created from 2008-2011, Datto landed as the 5th largest job creator in Backup and Security.
After winning six consecutive Best Cloud Solution awards at regional ASCII Success Summits, Datto was honored to be named the Top Contender for the coveted ASCII Cup award. ASCII members consistently voted for Datto's true business continuity solution, SIRIS, throughout 2012. This resulted in a combined overall vote total that placed Datto in the runner-up spot for the ASCII Cup. SIRIS was also recognized at ChannelPro's SMB Forum event, where it won Best Margin Booster and Best of Show.
Datto employees were also widely recognized by the industry this past year. Founder and CEO, Austin McChord, was featured on such lists as: CRN Channel Chiefs, SMB150, 40 Under 40, CRN Top 100 Channel Executives (#2 in the Innovators category), and the MSPmentor 250 list. Director of Marketing and Channel Relations, Shannon Kohn, was named to CRNs Women of the Channel and Top 100 People You Don't Know, But Should lists this year.
The company also won some competitive awards in its home state, Connecticut. Among them, Datto was voted one of the Best Places to Work by Connecticut Magazine and was named to the Marcum Tech Top 40 list.
"The credit for many of the awards we have won this past year goes to our Partners," said McChord "I would like to personally thank our Partners for their continued support and dedication to Datto. Our company has grown quickly and they have stood by our side and helped us continue on a successful path. We truly believe that when our Partners succeed, we succeed and we are looking forward to another great year in 2013."
For a complete history of awards Datto has won, please visit: http://www.dattobackup.com/awards.