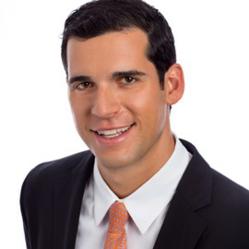 Miami, FL (PRWEB) December 27, 2012
Shattering real estate records, 25-year-old Oren Alexander has taken the real estate industry and the media by storm. In August he sold the most expensive home on record in Miami – a $47 million estate in Indian Creek. He has been featured in such publications as Forbes and The Wall Street Journal.
With television shows highlighting the real estate industry, interest in the business has grown. Oren Alexander is a success story that drives the trend of young brokers infiltrating the real estate industry.
The Wall Street Journal's article, 20-Something Power Brokers: Million-dollar-deals and Reality Television Are Fueling the Rise of Well-connected Young Agents, credits Oren's youthful, entrepreneurial attitude with his success. Mr. Alexander, however, credits his father with much of his success in the real estate industry.
It is not uncommon for brokers to market luxury properties on social media sites like Twitter, where Oren tweets photos of new properties and comments on breaking industry news. The Wall Street Journal also discusses the way the incorporation of internet technology, such as digital advertising and social media, into the sales process has impacted the industry.
Oren Alexander has also been included in Forbes' list of 30 Under 30, which names talented under 30 year olds whose popularity, influence, and careers are on the rise in a variety of different industries. Having sold nearly $100 million in real estate between the ages of eighteen and twenty-five, Mr. Alexander is certainly a rising star.
Featured more than once in The Real Deal, South Florida's Real Estate News publication, his record-breaking sale of the $47 million dollar Indian Creek property has brought Oren to the fore of the real estate industry, Business Insider going so far as to call him the "hottest real estate agent in the US."
Mr. Alexander was also named one of New York City's hottest bachelors by Gotham Magazine in 2011.
###
Oren Alexander is the Senior Vice President of Douglas Elliman Real Estate and Co-Founder of The Alexander Group. He is currently working on a deal to sell 18 Frick Drive, also known as the Stone Mansion at Frick Estate for $49 million.