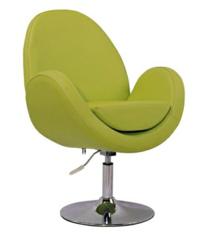 "DefySupply is thrilled to extend a special holiday discount to our valued customers," says CEO Brent Gensler. "DefySupply is committed to providing the latest contemporary furniture designs to work within many budgets."
Minneapolis, MN (PRWEB) December 26, 2012
DefySupply is excited to announce a special storewide holiday sale. Beginning today, DefySupply, a leading online furniture store, is offering an extra 10 percent on all contemporary furniture, including leather sectional sofas, fabric sofas, dining sets and more.
Customers can redeem this offer with coupon code SNOW to save 10 percent on the entire purchase now through December 31, 2012. With an additional 10 percent off, the average savings per order equates to hundreds of dollars.
There are no restrictions for this sale. The 10 percent savings applies to all DefySupply merchandise. Upon purchase, all furniture pieces—from bedroom furniture to coffee tables to fabric sofa sets—are made to order and free shipping is available for added savings.
"DefySupply is thrilled to extend a special holiday discount to our valued customers," says CEO Brent Gensler. "DefySupply is committed to providing the latest contemporary furniture designs to work within many budgets."
For inspiration, customers can find the latest modern furniture designs featured in the newly released DefySupply winter e-catalog, "New Year, New Look: Fresh Takes for 2013." This catalog showcases newly available items from DefySupply, as well as the latest trends in contemporary furniture for the upcoming year.
DefySupply wishes all customers a happy holiday and healthy New Year!
About DefySupply
DefySupply, headquartered in Minneapolis, is a bridge allowing everyday consumers to buy directly from the world's top manufacturers at a fraction of the cost. Check out DefySupply reviews to read what customers are saying and follow DefySupply on Twitter for daily updates.