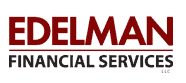 Fairfax, VA (PRWEB) December 21, 2012
Edelman Financial Services, the nationally acclaimed financial planning and investment management firm, is celebrating its 25th anniversary in 2013. To celebrate, the company's founders, Ric and Jean Edelman, are taking the firm's 320 employees and their families to Walt Disney World next December, all expenses paid.
This is the second time the Edelmans have treated their employees in this way. Fifteen years ago, the firm celebrated its 10th anniversary at Walt Disney World as well. "Because we're financial planners, we've been saving for this trip for fifteen years," said Ric Edelman, who was three times named the #1 Independent Financial Advisor in the nation by Barron's(1). "Even though we now have more than five times as large a staff as we did 15 years ago, affording the trip has really been quite manageable because we've been preparing for it for a long time – using the same approach we use for our clients who are saving for their own long-term goals."
Edelman anticipates that more than 1,200 people will participate in the outing. The final tally won't be known for months because the firm expects to hire as many as 75 more employees in 2013, and everyone who joins the firm, along with their families, will enjoy the trip – including those who might not be hired until next December. "One of our current employees joined us right before our 10th anniversary trip," Edelman recalls, "and she and her family joined us like everyone else. The same is likely to happen again this time."
Added Jean Edelman, "We are able to provide our clients with outstanding advice and service because we have a wonderful, dedicated and talented staff, and they deserve this recognition of their hard work. We're grateful for the opportunity to do something special for them."
Ric Edelman is widely regarded as perhaps the country's most successful financial advisor. His firm manages $8.5 billion in assets for more than 18,000 clients across the country(2).
About Ric Edelman and Edelman Financial Services
Ric Edelman's weekly radio program can be heard in more than 60 cities nationwide, and his television series, The Truth About Money with Ric Edelman, airs on Public Television stations across the country. Ric is also a sought-after speaker and best-selling author of seven books.
Edelman Financial Services provides financial planning and investment management services for individuals and families, as well as 401(k) plans and businesses, operating 31 offices in 13 states. The firm has won more than 170 financial, business, community and philanthropic awards. For more information call 888-PLAN-RIC (888-752-6742) or visit RicEdelman.com.
Ric Edelman is Chairman and CEO of Edelman Financial Services, a Registered Investment Adviser, and CEO, President and a Director of The Edelman Financial Group. He is an Investment Adviser Representative who offers advisory services through EFS and a Registered Principal of (and offers securities through) Sanders Morris Harris Inc., an affiliated broker/dealer, member FINRA/SIPC.
1. According to Barron's, "The formula [used] to rank advisors has three major components: assets managed, revenue produced and quality of the advisor's practice. Investment returns are not a component of the rankings because an advisor's returns are dictated largely by each client's risk tolerance. The quality-of-practice component includes an evaluation of each advisor's regulatory record." The rankings are based on the universe of applications submitted to Barron's. The selection process begins with a nomination and application provided to Barron's. Principals of Edelman Financial Services LLC self-nominated the firm and submitted quantitative and qualitative information to Barron's as requested. Barron's reviewed and considered this information which resulted in the rankings on Aug. 27, 2012/Aug. 28, 2010/Aug. 31, 2009.
2. As of September 30, 2012.