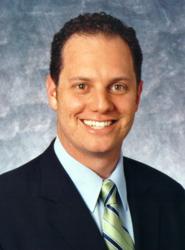 Miami, FL (PRWEB) December 21, 2012
Sports Medicine Specialist and Orthopaedic Surgeon Dr. Steven Gorin has been welcomed as the newest member of the Haute MD Network. An exclusive invitation-only group, the doctors representing the network are at the pinnacle of their industries. Dr. Gorin was handpicked for his exceptional skill and consistent quality of care. Haute Living Magazine will feature Dr. Gorin as the exclusive Haute MD Orthopaedic Specialist for Miami.
About Haute MD Network
The exclusive Haute Living Haute MD Network is made up of the most prestigious doctors across the US. Doctors are revered and invited for their skill in one of nine specialties: Breast, Face, Smile, Nose, Skin, Body, Bones, Hair, and Lasik. The Haute MD blog is frequently updated with groundbreaking news, trends and events in the industry, and is the ultimate source for finding the best doctor in your area. All this and more may be accessed by visiting http://www.hautemd.com.
About Dr. Steven Gorin
Dr. Steven Gorin D.O. completed his undergraduate studies at Boston University, earned a M.S.Ed in Sports Medicine from the University of Miami, and then began his medical career by attaining his D.O. degree at Nova-Southeastern University. Afterwards, he traveled to Detroit, Michigan for an Internship at Botsford General Hospital and an orthopaedic surgery residency was then performed at the Medical Center of Independence in Kansas City, Missouri. He finished his training by doing a Sports Medicine Fellowship in Philadelphia at Pennsylvania Hospital. He is a member of the American Academy of Orthopaedic Surgery, the American Osteopathic Academy of Orthopaedics, the Arthroscopy Association of North America and the International Society of Arthroscopy, Knee Surgery and Orthopaedic Sports Medicine. Dr. Gorin is fluent in both English and Spanish.
To Learn More: Visit Dr. Steven Gorin's MD Member Haute Profile, http://www.hautemd.com/member/steven-gorin-d-o-m-s-ed/