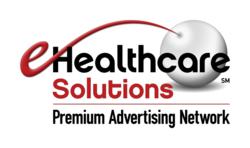 Ewing, NJ (PRWEB) December 22, 2012
eHealthcare Solutions (EHS) is proud to announce the addition of several new publisher partners to its Premium Advertising Network.
New to its Physician/HCP Network:
American Medical Group Association (AMGA) is the trade association group for integrated health systems, representing medical groups and organized systems of care, including some of the nation's largest, most prestigious integrated healthcare delivery systems.
MDsearch aims to be be the number one online physician career network for physician job seekers, healthcare employers, facility recruiters, and physician staffing agencies, with a highly targeted audience of medical doctors and advanced practice professionals.
MedCityNews is one of the fastest growing new media sites in healthcare and life sciences that reaches healthcare leaders, with 250% audience growth in the last 12 months.
Healthx is the healthcare industry's leading developer of self-service communication and data integration portals, serving more than 130 payers and 39,000 groups, representing over 12 million individual lives.
International Academy of Pelvic Surgery (IAPS) is the leading resource for emerging and experienced pelvic surgeons and other healthcare professionals in the field of female pelvic surgery.
American Academy of HIV Medicine (AAHIVM) is a professional organization that supports the HIV Practitioner and promotes accessible, quality care for all Americans living with HIV disease.
New to its Consumer Network:
MedIndia is Asia's premier health portal that ranks among the top health websites globally in terms of traffic and content, with over 68,000 registered users and over 20,000 registered doctors/physicians in all specialties.
Nourish Interactive/Nourish Interactive Espanol is a Web-based company dedicated to supporting parents by providing useful information to help them improve their family's health and educating children about the importance of nutrition and exercise.
About eHealthcare Solutions
eHealthcare Solutions (EHS) [http://www.eHealthcareSolutions.com is the leading solutions-focused premium advertising network specializing in the digital healthcare marketplace. The company's exclusive representation of advertising, sponsorship, email, and mobile opportunities from more than 75 top-quality partners helps EHS deliver high-value exposures to and engagement with target audiences across the many niches of healthcare, including physicians, other HCPs, patients, and health consumers-at-large. EHS leverages its pharmaceutical, marketing, media, and digital expertise in strategic partnership with its marketing clients to deliver effective, custom solutions for their brands.
The roster of prestigious publishers in the EHS Network includes the American Osteopathic Association, American College of Physicians, Drugs.com (Pro), U.S. Pharmacist, and Cleveland Clinic Journal of Medicine. Consumer information publishers include HealingWell.com, OBGYN.net, Glucose Buddy, Bella Online, AIDS.org, and HealthyWomen.org. Publishers serving both the healthcare professional and health consumer audiences include the American Academy of Family Physicians and the American Diabetes Association.