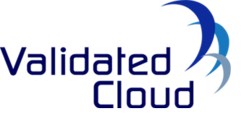 Citrix on Validated Cloud adds flexibility and expands upon the compatibility for the platform which allows MUSA to host a wider range of applications.
Cambridge, MA (PRWEB) December 20, 2012
MUSA is pleased to announce that they've documented and deployed a Citrix platform for GxP-hosted and FDA-compliant applications in Validated Cloud using the Citrix XenApp and Netscaler lines of thin-client software solutions. Citrix on Validated Cloud enhances the ability and flexibility of the GxP private cloud and GxP hybrid cloud solutions. This addition to Validated Cloud's suite of qualified hosting services is a perfect solution for GxP Software Developers who would like to realize a secondary revenue stream by serving their compliance-bound application through Citrix under a Software as a Service (SaaS) model. This service is available immediately to all Pharmaceutical, Biotechnology, Medical Device and Biomedical companies or application developers that fall under the umbrella of FDA and ISO 13485:2003 compliance.
MUSA is a premier service provider specializing in qualification and cloud services to companies in the Life Sciences industry. Douglas Lantigua, Principal of MUSA, explained, "We've fully qualified the Installation and Operational Qualification process for Citrix XenApp and NetScaler and have added those documents to our compliance library. During the onboarding process, the documents are simply executed per our clients' requirements by one of MUSA's GxP-trained technical engineers, making the platform fully qualified and ready to have an FDA-compliant application installed. Once the application is installed, it's available securely from anywhere in the world via the end-user's web browser of choice. Citrix on Validated Cloud adds flexibility and expands upon the compatibility for the platform which allows MUSA to host a wider range of applications."
"Our fully qualified Citrix solution adds more stability, redundancy, high-availability and load balancing to our compliance hosting solution for the BioPharma industry," explained Nicole Moon, Product Manager for Validated Cloud. "Wrapped in a governing Quality system, it's ideal for GxP Software Developers. Citrix on Validated Cloud now gives those developers a bridge platform to host their fat-client applications while they develop a fully optimized SaaS solution. For smaller companies who don't have a mature Quality system in place, software manufacturers can, under a rent-versus-buy model, reduce their license cost and capture this untapped market segment. Small- to medium-sized businesses have compliance needs but oftentimes the cost is exorbitant and they get priced out of the compliance market. GxP Application Developers and Owners can still capture those companies by bundling the compliance system with their application as a pass-through cost to the end-user. Growing companies reduce the compliance risks that they face, GxP software developers discover a secondary revenue stream and are able to focus on their software and Validated Cloud can take care of compliance, platform and application support."
Validated Cloud is a Platform as a Service (PaaS) and Infrastructure as a Service (IaaS) hosting environment that is compliant with the FDA's Electronic Signature regulations (21 CFR Part 11) and is governed and maintained under a formal FDA 21 CFR Part 820 Quality system. It is also compliant with ISO 13485:2003 regulations for Medical Device Quality Management Systems, is SSAE 16 compliant and is fully open for client audits. MUSA understands the Life Sciences industry and, before deploying a single piece of hardware, Validated Cloud began with a compliance system at the forefront. MUSA has created the IQs and OQs for Citrix XenApp and the Citrix NetScaler line of virtual load balancers and added the documents to their compliance library. They've also deployed a qualified proof-of-concept environment, which can be made available to potential clients that wish to evaluate MUSA's thin-client Citrix platform to see if their GxP application is an appropriate candidate for Citrix on Validated Cloud. Validated Cloud also has a full suite of a la carte Managed Services that cover compliance, application, platform and backup support on an ongoing or scheduled basis or a combination – all of which is contingent on the client's service level requirements.
About MUSA:
MUSA is a rapidly growing consulting firm that excels in innovative solutions and support for firms in the Life Sciences industry. Their compliance, validation and technology engineers have years of experience working with firms ranging from enterprise-sized, multi-national companies to start-ups in the biotechnology, pharmaceutical and health care industries. MUSA's focus on the Life Sciences industry differentiates them from other service providers because they understand the strategic and technical challenges inherent in regulatory compliance. MUSA's service offerings include Validated Cloud, Laboratory Services Program, Validation as a Service (VaaS™), Regulated IT, Project Management and more.