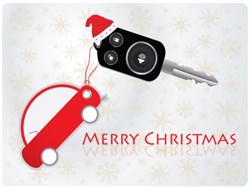 Greenville, SC (PRWEB) December 26, 2012
Car Loans Search is an esteemed online business that provides auto loans to anyone, regardless of their credit score. They recently added a section to their site that is designed to offer professional financial advice to anyone browsing their page. One of their latest posts is based on the subject of bankruptcy, and how it can be dealt with and overcome.
What better gift to give to oneself this season than a better financial and credit outlook for the coming year? Contact Car Loan Search for expert advice on how to better the financial outlook for the new year and become a responsible credit holder for the future. Car Loan Search experts help people to secure auto loans and give tips on how to overcome past credit issues and rebuild credit for financial independence.
Apply for an auto loan today at http://carloanssearch.com/apply-now2/
Make the coming year a stellar credit year with expert tips from the experts. No matter what one's credit standing is right now, Car Loan Search can help get everyone back on their feet financially with great tips and excellent auto loans.
Car Loans Search is the #1 provider of national and local auto loans. Our approval process is fast. We understand that it can be embarrassing and frustrating to not be able to qualify for a car loan or student auto loan that would enable one to purchase the proper vehicle for them or their family. The approval process starts with the car lender. We provide people with the best auto lender network. Get approved for an auto loan fast. Car Loans Search will never turn anyone down.