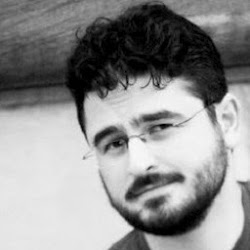 Seattle, WA (PRWEB) December 21, 2012
Portent, Inc., a Seattle-based full-service internet marketing company, announced today the promotion of Josh Patrice to the new position of SEO Manager. Patrice brings nearly 10 years of experience in the field of search engine marketing to Portent, as the company aims to continue growth in the marketing community.
Patrice has been with Portent since February 2010. He has a background in User Experience (UX) Design and Information Architecture and has been a featured speaker at several American Marketing Association luncheons. This summer in Denver, he coached Marketing Sherpa attendees on the finer points of SEO including: conversion funnels, landing page strategies, and site design. At Portent, Patrice has taken the lead in revamping SEO team efforts including writing internal guides on process and strategy for the team and for clients. He will oversee Portent's growing SEO team.
"Josh has been great since he started at Portent," said Portent CEO Ian Lurie. "His ability to think both analytically and creatively makes him a perfect leader at Portent. I can't wait to see how the SEO team grows and improves with him at the helm." Elizabeth Marsten, Portent's Director of Search Marketing, said, "Josh has grown immensely this year in his SEO knowledge and management skills and I am looking forward to seeing what he has in store for us as the SEO Manager."
More about Portent:
Portent is a Seattle-based, full service Internet marketing company. Founded in 1995, Portent has grown into one of the nation's premier internet marketing firms, helping businesses in the realms of SEO (search engine optimization), paid search, copywriting, social media, web development, and more. Portent's approach has succeeded in industries ranging from technology to travel, for B2B, B2C and B2G companies.