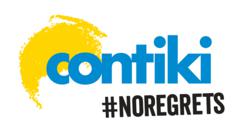 We recognized that that the international awareness and demand to travel with Contiki to Coachella was there to offer this festival package for 2013
Anaheim, Calif. (PRWEB) December 21, 2012
Contiki Vacations, the worldwide leader in fun travel packages for 18-35's, now offers exclusive access to the world famous music festival Coachella, with two weekend-long tours in April 2013. It is the first year that Contiki is offering this tour for their fans, after rocking out at the festival last year with 100 travel agents from all over the world during the travel agent incentive Rock Around the World.
Join the thousands of fellow music lovers who flock in droves from all corners of the world to see their favorite bands perform in a 3-day festival in the desert heat. The Contiki Coachella tour package includes the 3-day festival pass, 5 nights' accommodation, daily transfers to the festival from the hotel, daily breakfast, 2 dinners, and a Contiki tour manager and driver team. All details are taken care of so music lovers can focus on the fun stuff – listening to favorite bands, making new friends, and dancing under the stars.
"Our trip to The Coachella Valley Music Festival on Rock Around the World last year was a huge success," said Kelly Camps-Pitre, Vice President of Operations at Contiki Vacations. "We recognized that that the international awareness and demand to travel with Contiki to Coachella was there to offer this festival package for 2013."
The event is guaranteed to sell out fast and Contiki is giving those who pre-register online the first chance to purchase seats once the Coachella tour goes on sale. Visit http://www.contiki.com/coachella now to get on the list.
About Contiki
For 50 years, Contiki has inspired 18 – 35 year olds to make every moment count by traveling to the world's most fantastic destinations. The trips are hassle-free and include the perfect mix of sightseeing, culture and free time. Travelers can choose from over 200 itineraries throughout Europe, Russia, Egypt, Asia, Australia, New Zealand, Canada, Latin America, & the USA. For more information, please visit http://www.Contiki.com.