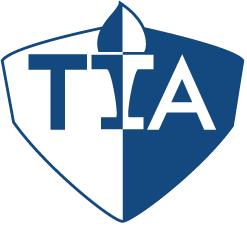 best value in CompTIA certification training
New York, NY (PRWEB) December 26, 2012
The Technical Institute of America is Proud to Announce that we Are Officially a CompTIA Authorize Gold Partner.
The Technical Institute of America (TIA) is one of the country's leading providers of CompTIA training programs. TIA provides excellent CompTIA courses: A+, Network+, Security+, CTT+, and CompTIA Advance Security Practitioner (CASP) in New York City.
Obtaining the Gold status will ensure students receive a quality training experience because all instructors are Certified Technical Trainers (CTT+) and are certified in their respectable courses. All instructors have a minimum of 15 of years of experience and many trainers have over 15 Certification in various other IT professions. TIA courseware has been approved by CompTIA for quality and content. Being a certified partner at the Gold level also allows TIA to offer the certification exams at great discounts to our students.
TIA offers CompTIA courses at one of the most affordable tuition rates. Other Authorized Partners offer their courses at 2 to 4 times our tuition rate and at a lower quality. TIA offers the most hands on training, allowing students to walk away with not just the certification but also the skills needed to succeed in today's demanding job market. TIA also has an onsite Pearson Vue testing center, allowing students to take their certification exam at the end of the class.
TIA's modern classrooms with the latest in Quad or Six core computers, incredible instructors, and affordable tuition rates makes TIA the best value in CompTIA certification training in New York.
Click here for a link to the CompTIA training courses in New York
The Technical Institute of America is one the largest IT training Provider in New York. TIA train thousands of students every year in various programs including Project Management, Microsoft Office, CompTIA, Cisco, ITIL, Adobe, QuickBooks, and Microsoft Technical. TIA is also a New York State License school and accredited by the Better Business Bureau. TIA is authorized by many vendors including Microsoft, CompTIA, PMI, Vue, Prometric and Certiport.