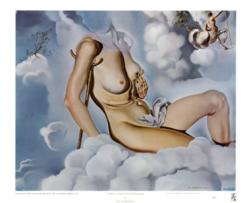 Delray Beach, FL (PRWEB) December 22, 2012
Everybody has an opinion when it comes to art, so BandagedEar.com allows its visitors to rate art prints from one to five stars, with one being the worst and five being the best. Some artists, such as Claude Monet, are well-liked by most people. Other artists, such as Wassily Kandinsky, are either well-liked or not liked at all. These controversial artists are polarizing when it comes to their artworks.
BandagedEar.com, an online store specializing in art prints, recently released its latest list of the most controversial art prints. The survey results indicate that the top five most polarizing art prints include:
1. Honey is Sweeter than Blood by Salvador Dali
2. Tete D'une Femme Lisant by Pablo Picasso
3. Cariatide by Amedeo Modigliani
4. Four Seasons by Alphonse Mucha
5. Structure Joyeuse by Wassily Kandinsky
The full list of the most controversial art prints can be found at: http://www.bandagedear.com/most-controversial-list
The ratings results also provided information about the most popular art print, which was The Starry Night by Vincent van Gogh. While Vincent van Gogh was the most popular artist, with three of his art prints ranking in the top five, Leonardo Da Vinci and Claude Monet also ranked highly.
About BandagedEar
BandagedEar is an extensive online wall art gallery and community site where art lovers can shop from among thousands of carefully selected art prints and posters. In addition to high-quality art prints, BandagedEar.com offers free tools to help customers discover new art and artists. A custom frame shop allows customers to choose a high-quality custom frame, which typically costs less than local frame shops. Choose from among millions of different configurations by specifying the frame, matting, cropping and glazing. All purchases are backed by a 100% satisfaction guarantee. Please visit http://www.bandagedear.com for more information.
###