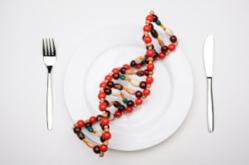 The fact that consumers don't usually know if they're buying genetically modified foods is a problem that is almost entirely American.
Thomson, IL (PRWEB) December 20, 2012
Independent publication Off The Grid News discusses the prevalence of genetically modified organisms (GMO) in our food sources and the number of GMO items that can be found in our holiday meals in its latest feature titled "Know What's On Your Holiday Plate: The Prevalence of GMO Foods in Today's Experimental Culture." As was reported by Natural News and other media outlets in September, the conclusion of a French study on GMOs showed they caused rats to develop horrifying tumors, widespread organ damage, and premature death.
The feature discusses the functional uses for GMO methodology and potential alternatives, as well as the American practice of leaving GMO foods unlabeled. The United States is one of the last remaining Western countries to allow the unlabeled sale of GMO foods, making it difficult for concerned individuals to avoid affected products.
According to The Discovery Channel's The Learning Channel online site, there are more genetically modified foods in the American diet than is realized. These foods include tomatoes, papaya, rice, potatoes, corn, milk, sugar cane, and many more on the horizon. The Center for Food Safety says, "Biotech companies are experimenting with virtually every plant food on earth."
"The Obama administration has deregulated more genetically modified foods than ever," says The Discovery Channel, "from plums to alfalfa." And America is the only industrialized nation that does not require labeling on food products for GMO content.
According to the article, in addition to the foods already listed, other foods that are genetically engineered include winter crops such as squash, cranberries, apples, and sweet potatoes, among many others. These seasonal crops are likely to show up in holiday meals, as are cooking staples now commonly genetically modified, including sugar cane, soy, corn and canola. The feature discusses ways to keep GMO versions of seasonal favorites and everyday staples alike off the dinner table for the holidays.
Heirloom Solutions' Senior Botanist, Nick Huizenga, had this to say about GMO foods. "The fact that consumers don't usually know if they're buying genetically modified foods is a problem that is almost entirely American." He went on to talk about why GMO foods are a major concern. "GMO foods are designed to be shipped and mass produced. They not only lack the taste and nutrient-density that non-GMO foods offer, they are potentially hazardous to our collective health as a nation."
In addition to holiday advice, the feature will identify foods on the market that are commonly the result of genetic engineering, as well as GMO foods currently undergoing field trials that may appear on the market in the near future.
This holiday feature discussing GMO foods appears online at http://www.OffTheGridNews.com/2012/12/20/know-whats-on-your-holiday-plate-the-prevalence-of-gmo-foods-in-todays-experimental-culture.