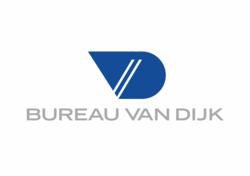 New York, NY (PRWEB) December 21, 2012
Bureau van Dijk (BvD), one of the world's leading providers of business and M&A intelligence, will be exhibiting and presenting at the Alliance of Merger and Acquisition Advisors (AM&AA) 2013 Winter Conference in Miami, FL, January 14 – 17. BvD will be leading a strategic session on the challenges, misconceptions, and advantages of conducting cross-border deals.
Lisa Wright, managing director for BvD's M&A products globally, will be speaking and moderating a session on conducting M&A deals internationally. The session, titled "Expanding Your Target List: Unlocking the Misconceptions of Doing Deals across Borders", will explore what information you can reasonably expect to find on deals and companies globally, and what resources are available to help address the challenges of conducting international deals. Wright has been working in the information and M&A industry for roughly twenty years and has extensive, global M&A knowledge. Wright also writes a regular blog on BvD's M&A Portal (mandaportal.com), providing insight on current deals and emerging trends.
The AM&AA 2013 Winter Conference was designed to reflect the opportunity for all who help drive performance, value, and deal making in the middle market in the United States and around the globe, to foster meaningful connections, education and exchange.
At the event, BvD will be giving live demonstrations of their M&A database Zephyr. Zephyr is a world-renowned information solution containing M&A, IPO, venture capital and private equity deals and rumors with links to detailed financial company information. More deals are added to the Zephyr database annually than any other resource. Attendees can pre-arrange a meeting or demonstration time by emailing americas(at)bvdinfo(dot)com, or can stop by BvD's booth at any time during the conference. Delegates can also register for a free product trial at the event or on bvdinfo.com.
About Zephyr
Zephyr is an information solution containing M&A, IPO, venture capital and private equity deals and rumors with links to detailed financial company information. Zephyr covers various deal types including M&A activity, IPOs, joint ventures and private equity deals. It's published by Bureau van Dijk (BvD). The deals on Zephyr are linked to the company financials and peer reports on BvD's product range, which includes Orbis, Amadeus and Fame, for company valuation and benchmarking.
Zephyr contains information on over 1 million deals. Approximately 75,000 deals are added each year depending on levels of deal activity. Zephyr has no minimum deal value. All deal information is translated into English. Zephyr's UK-based researchers speak 35 languages and use native language and English sources in their deal enquiries. http://www.zephyrdealdata.com
About M&A Portal
The M&A Portal is a resource for anyone interested in M&A deals intelligence and information. We host M&A news, deal commentary, features and research papers written by experts across the globe.
About Bureau van Dijk
Bureau van Dijk (BvD) is one of the world's leading providers of business intelligence and company information. BvD is best known for its range of international company information products that combine multiple high-quality data sources with flexible software to allow users to manipulate data for research, marketing intelligence and analysis. Products include Orbis, Amadeus, Bankscope, Isis and Osiris. BvD also publishes the global M&A database, Zephyr. http://www.bvdinfo.com
About AM&AA
The Alliance of Merger & Acquisition Advisors® (AM&AA) is the premiere International Organization serving the educational and resource needs of the middle market M&A profession. Formed in 1998 to bring together Investors, Advisors and other Middle market Transaction Professionals, AM&AA's 900+ professional services firms in 22 countries – including some of the most highly recognized leaders in the industry—draw upon their combined transactional expertise to better serve the needs of their middle market clients worldwide.
AM&AA members represent sellers and buyers of businesses ranging from $5 to $500 million in transaction value. Their services are seller representation, buyer representation, due diligence, accounting, financing, business valuation, tax planning, legal, strategic advisory, and many other transaction services.
For more information about AM&AA, or to register for the 2013 Winter Conference, visit http://www.amaaonline.com/ or email info(at)amaaonline(dot)org