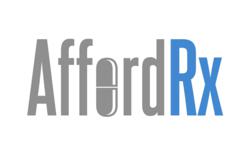 We are aware that millions of Americans are losing out on healthcare because prescription prices are too high. That's why our card offers you a discount of up to 75% on thousands of prescription drugs
Margate, NJ (PRWEB) December 21, 2012
AffordRx, a discount prescription drug card, is currently giving away thousands of free discount cards to those in need.
Countless senior citizens and children living in the United States are not able to afford their prescriptions regularly. Many people are left with no choice but to skip doses or cut pills in half.
AffordRx representative Dylan Marc explained his company's mission, "We are aware that millions of Americans are losing out on healthcare because prescription prices are too high. That's why our card offers you a discount of up to 75% on thousands of prescription drugs."
Too many people are still without prescription insurance coverage. Even those with coverage may not be able to get the medications they need. People stuck in the Medicare "donut hole" in particular can benefit from AffordRx; while the card does not work with covered prescriptions or existing copays, it can be applied to a deductible, or used to cover prescriptions that are not covered by an existing plan. Sometimes the card's discount for a given prescription may be even cheaper than it would be under insurance.
These cards can be printed at home and used immediately, or they can be mailed directly to customers upon request. The cards do NOT require a medical examination to qualify, and can be presented to any participating pharmacy along with any qualifying prescription.
AffordRx discount prescription cards are accepted at more than 59,000 pharmacies nationwide, including large chains like CVS, Albertsons, Kmart, Walgreens, and Target as well as independent pharmacies. These cards do not expire; and there is no limitation on how many times or how often they may be used.
AffordRx has helped thousands of patients afford their medications and is ready to help thousands more. Visit AffordRx.com to find more information or to download a free prescription discount card.