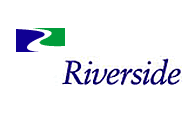 (PRWEB) December 20, 2012
The Riverside Company has sold DuBois Chemicals (DuBois), a Sharonville, Ohio-based provider of specialty chemicals that specializes in providing chemical solutions for metal cutting, cleaning and surface finishing applications. DuBois also supplies water-treatment products that improve operating efficiency and are environmentally friendly. During Riverside's four-year hold period, DuBois saw its total sales and EBITDA increase by 105% and 221%, respectively.
DuBois serves the industrial, transportation, pulp & paper and water treatment end markets. DuBois has strong R&D capabilities, leading to excellent product development, and it is known in the industry for its high-touch superior customer service.
DuBois' significant growth was driven by Riverside's partnership with a strong leadership team, which led to significant operational and technological improvements, better pricing strategies, and an upgraded sales and marketing approach.
The four add-on acquisitions completed during Riverside's ownership were critical to the success of DuBois. During the Riverside hold period, DuBois acquired Blendco (2009), Perkins Products (2010), Mitco (2011) and Galaxy Associates (2012).
"Each add-on acquisition was very synergistic and delivered new products, customers and capabilities that made DuBois stronger," said Riverside Partner Tim Gosline. "DuBois is a much bigger and better company from the time when we acquired it as a corporate carve-out. We had a tremendous CEO and we're proud of the work the team was able to accomplish with the company."
Working with Gosline for Riverside on the sale were Principal Peter Tsang and Senior Associate Ryan Borcherdt. Riverside Origination Principal Amy Margolis worked with the deal team to facilitate the sale of the business.
The transaction is Riverside's 14th exit of 2012.
The Riverside Company (http://www.riversidecompany.com or http://www.riversideeurope.com)
The Riverside Company is a global private equity firm focused on acquiring growing businesses valued at up to $200 million (€200 million in Europe). Since its founding in 1988, Riverside has invested in more than 300 transactions. The firm's international portfolio includes more than 70 companies.
# # #
Contact:
Graham P. Hearns
Managing Director of Marketing and Communications
The Riverside Company
216-535-2221
ghearns(at)riversidecompany(dot)com