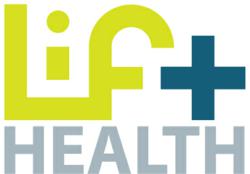 The Jackson Clinic is excited to be a part of this unique and comprehensive facility which will focus on the overall wellness of its patients
Jackson, Tenn. (PRWEB) December 21, 2012
When the LIFT Wellness Center in downtown Jackson opens it will include LIFT Health, a walk-in medical clinic for acute care, urgent care and occupational medicine. The Jackson Clinic's Convenient Care physicians will provide the medical care.
West Tennessee Healthcare and The Jackson Clinic announce that they have reached an operating agreement in which The Jackson Clinic will provide medical care at LIFT Health. West Tennessee Healthcare had asked for proposals from medical groups to operate the clinic.
The Jackson Clinic's Convenient Care location at 648 West Forest will close when the new facility opens. The Convenient Care North location at 2863 Highway 45 By-Pass will remain open. All 10 Convenient Care doctors will rotate between the two locations as they do now.
"We are excited to have The Jackson Clinic's team of board-certified doctors, who have been providing acute care in Jackson for many years, to be located at LIFT Health," said Dr. Lisa Piercey, Vice-President of West Tennessee Healthcare.
"There are many components that make the LIFT Center unlike any other health and wellness facility. Offering extended-hour, walk-in care on site is an important part of the comprehensive approach of LIFT. Having local doctors with whom the community is already familiar is an added bonus."
The concept was born out of a West Tennessee Healthcare initiative called Living in a Fit Tennessee (LIFT) that combines medical fitness, lifestyle education, physical and aquatic therapy and a community-wide wellness focus, in order to deliver an improved quality of life to the whole region. LIFT is a center not only for medically-based exercise opportunities, but also for classes, programs, events and medical services that make it easier for West Tennesseans to live healthier lives.
The 82,000+ square foot center houses a full fitness facility featuring state-of-the-art cardiovascular and weight equipment, an indoor climbing wall, full-size basketball court, two indoor pools and hot tub, spacious locker rooms, a cafe and other cutting edge amenities. The medical clinic will occupy the northern portion of the facility and will have 16 exams rooms and an extensive range of diagnostic equipment.
"The Jackson Clinic is excited to be a part of this unique and comprehensive facility which will focus on the overall wellness of its patients," said Mark Allen, Chief Operating Officer of The Jackson Clinic.
"The Jackson Clinic has always incorporated diagnostics into our Convenient Care practice, which equips us for many types of urgent care patients on a walk in basis as well as allows us to treat on-the-job injuries. The level of diagnostic and imaging support at LIFT Health will continue to facilitate the level of service patients and employers have come to expect from Jackson Clinic physicians."
The Jackson Clinic physicians who will be providing care at both the LIFT Health and Convenient Care North are: Dr. Sharon Hopkins, Dr. Benny Houston, Dr. Dustin Inman, Dr. Chris Lewis, Dr. Gary McBride, Dr. Parker Panovec, Dr. Joseph Ragon, Dr. Maryanne Rodriguez, Dr. John White, and Dr. Rosilin Wright.
The hours for LIFT Health will be Monday – Friday 7 a.m. to 7 p.m.; Saturday 9 a.m. to 6 p.m.; and Sunday Noon to 6 p.m.
"LIFT Health's downtown location will be convenient for patients who were previously accustomed to seeing Jackson Clinic Convenient Care physicians on West Forest," notes Allen.
The Jackson Clinic is a multi-specialty group practice of more than 120 physicians in 25 specialties and subspecialties. For more information, visit http://www.jacksonclinic.com.