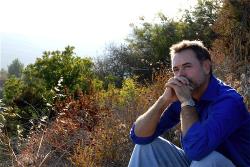 Want to be sure to stay stuck in 2013? Watch lots of TV!
Marina del Rey, CA (PRWEB) December 20, 2012
With 2013 approaching, many begin to whisper "good riddance" to 2012. For those whose past year can be counted in the "Unsuccessful!" category, motivational speaker and best-selling author, Shawn Anderson, shares a tongue-and-cheek message to guarantee that this year's limited success will continue in the new year.
Tip #1. Set wimpy goals.
"Set your sights low. Who needs goals?" Anderson says. "On the other hand, if you or your organization's imagination is dull for what you want in 2013...how can you expect to have anything other than a less-than-thrilling year?"
Tip #2. Take no risks.
"Want more of the same limited success this year? Don't risk anything. Just keep walking the status-quo road." Anderson continues, "My philosophy is much different, however. We get one life, so why not take a few big risks and give our life a chance to be amazing?"
Tip #3. Point fingers.
Anderson says, "It's gotta' be somebody else's fault your organization is not where you want it to be...right? Blame them." Anderson adds, "Or an alternative option is to quit pointing fingers and, instead, set our sights on doing three things every day to expand our opportunities."
Tip #4: Watch tons of TV.
"Want to be sure to stay stuck? Flip the TV on! Undoubtedly, there will be a ton of mind-draining shows on that will absolutely allow you to waste your time," Anderson shares. "Or instead, we could choose to take one baby-step forward on one of our goals every night when we get home."
Tip #5. Throw in the towel.
"If you're too broke, too inexperienced or too old to start over, then just forget it." Anderson continues, "Or we could get over past failures and take the most productive action we've ever taken in making 2013 our best year ever."
Earning the label the "Extra Mile Man" in 2009, Anderson used a symbolic 4,000-mile ocean-to-ocean, solo bike ride to encourage people to go the extra mile in order to change their life's direction. Holding events in 21 cities, Anderson interviewed over 200 people recognized as going the extra mile in overcoming setbacks or who had risked everything in order to accomplish something extraordinary. After the ninety-day tour, Anderson gave away $10,000 to those people whose stories he found most inspiring.
Since then, Anderson and his Extra Mile America Foundation led 362 mayors in all 50 states to declare 11/1/12 Extra Mile Day … a day to recognize the capacity we each have to create positive change in our families, organizations and communities when we go the extra mile.
According to Anderson, "If we don't change our expectations and our actions, we can't expect our results to change either."
# # #
Shawn Anderson is a best-selling author, national speaker and success coach. His "go the extra mile" philosophy and ability to produce winning results have been praised by national political leaders, Olympic Gold Medal and world record holders, and media outlets across the country.