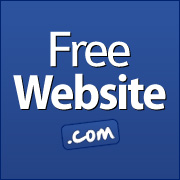 New York, NY (PRWEB) December 24, 2012
FreeWebsite.com, a leading provider of low cost websites, published an article highlighting the benefits of their psychologist website templates. While a psychologist can't provide services online, it doesn't mean they don't need a website. According to a FreeWebsite.com representative, a website is an essential tool for a psychologist.
"Nearly 90% of internet users will shop online for services," said a FreeWebsite.com representative. "That includes finding health care providers like psychologists. They want to know something about you before they decide to set up an appointment, and a website is the best way to communicate that information."
"It is also true that without a website, potential patients may not view you as being as credible and reliable as your competitors who are online. If they are able to learn more about other psychologists' education and background, they are more apt to seek their mental health care from them than they are from you. Having a website is an essential way to ensure you aren't missing out on the opportunity to market your practice."
FreeWebsite.com offers professional psychologist website templates. They offer a free package or premium upgrades with more options.
To read the article, visit http://www.freewebsite.com/psychologist-website-template/
About FreeWebsite.com: FreeWebsite.com breaks down barriers to website ownership by providing attractive, easy to use websites, complete with content, at low prices. To learn more, visit FreeWebsite.com.