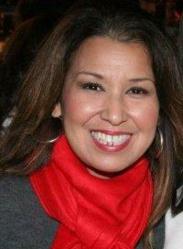 Bringing on industry leaders, like Sandy Levy, to our team allows us to achieve valuable return on investments for our client-partners.
(PRWEB) December 22, 2012
esd and associates, San Antonio's leading digital creative agency, announced the recent hire of 15-year public relations veteran, Sandy Levy, as Senior Public Relations Strategist.
"Bringing on industry leaders, like Sandy Levy, to our team allows us to achieve valuable return on investments for our client-partners," said Erik Simpson, esd Creative Director. "Sandy's wealth of experience in public relations, marketing and business will assist the continued growth of the esd public relations and communications department."
Levy earned her BA from Northwestern University before beginning her career in media and public relations as an on-air sports reporter for KSAT12-TV. Levy then went on to produce, maintain timing and develop talk show topics for various talk show programs on WOAI 1200 radio. Her passion for media and incomparable organizational skills led her to become the Media Relations Specialist for the mid-western region of the Clinton/Gore White House Advance Team in 1996, developing comprehensive press schedules for media opportunities and press conferences, planning events for the Vice President and coordinating worldwide press traveling to cover presidential visits.
In 2002, Levy opened Pretty Smart Public Relations in San Antonio, a full-service public relations firm specializing in non-profit representation. Her firm developed marketing and communication plans, fundraising events and led board development retreats for their clientele. As president of Pretty Smart, Levy procured skills in grant writing for non-profit program funding and established relationships with local government and city council officials. Two years after opening, Pretty Smart won the Emerging Business Award from the San Antonio Hispanic Chamber of Commerce.
After eight years running Pretty Smart, Levy joined the San Antonio chapter of the American Heart Association as the Communications Director, developing all press materials, coordinating events and creating marketing, public relations and social media strategic plans. In 2009, Levy was awarded Communications Director of the Year by the American Heart Association. The following year, she was nominated for the 2010 Rome Betts Award.
For more than 15 years, Levy has trail blazed the media and public relations industry with a profusion of talents ranging from public speaking to media training. Her media and public relations expertise matched with the esd communication team will create a true value for esd's large corporate and organizational clients.
About esd and associates
esd and associates is a full-service advertising and communications firm, offering a full spectrum of research, strategy, design, public relations, social media, interactive web development and online marketing services in one integrated operation. For over 18 years, esd has been San Antonio's leading digital creative agency, guiding clients such as prominent national enterprises, community and government agencies, non-profit organizations, educational institutions, healthcare providers, major retailers and more, on local, regional and national levels.