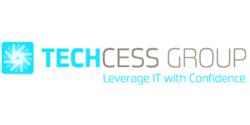 Houston, TX (PRWEB) December 26, 2012
Just a few years ago operating a small business was like running a marathon with many hurdles to jump along the way. From an IT standpoint there were servers to build, miles of phone lines to run, miles of Ethernet lines to run, desktops to setup, giant CRT monitors, and so much more.
Times have changed and setting up a new office to operate a small business is as easy as flipping a light switch. With the emergence of cloud computing and unified communications a new office can be turned on overnight.
Cloud computing has been in the news, on the radio, and all over the internet; but Unified Communications is the secret weapon that many small businesses are just now learning about.
Unified communications is a phone system for businesses that increases productivity while decreasing cost. Some features of Unified Communications are:

Video conferencing
In-office chat
Employee presence status
High-Definition voice
Mobile ready (PC, Phone, and Tablet)
No maintenance fees
Location Independence (work from anywhere)
Unified Communications is a more cost effective communication platform for businesses. Techcess Group a managed service provider in the Houston area now offer's Unified Communications to all of there clients.
About Techcess Group
Techcess Group guides small and medium businesses (SMBs) in aligning IT strategies with business strategies. Our comprehensive suite of managed IT services and proprietary desktop, hybrid and virtual solutions provide the essential IT tools every business needs to gain stability, gain momentum and gain confidence.