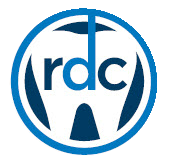 Jackson Heights, NY (PRWEB) December 27, 2012
Jackson Heights family and cosmetic dental practice, Roosevelt Dental Care has announced the launch of a new, patient-focused website. The practice recently launched the new website created by dental website design leader, ProSites, Inc. The website contains many interactive features including patient education videos which helps patients understand certain treatments and make better informed decisions about their oral health. The website also utilizes extensive search engine optimization techniques to reach patients and local consumers who are searching for relevant information about subjects such as Jackson Heights family dentistry services.
Current and prospective patients now have access to information about dental procedures, educational videos, and other informative content when they visit the website. Some of Roosevelt Dental Care's services include:
General Dentistry
Dental Implants and Restorations
Orthodontics
Endodontics
Roosevelt Dental Care is also utilizing their website to educate the community on the importance of oral health as well as providing information on various dental treatments including getting Invisalign in Jackson Heights and cosmetic dentistry.
About Roosevelt Dental Care:
Roosevelt Dental Care and their professional staff are proud to serve both Jackson Heights and Corona with high quality dental care as well as promote oral health. With doctors educated in many different areas of dentistry, Roosevelt Dental Care has been able to provide comprehensive dentistry services. They belong to numerous professional associations including the American Dental Association and New York State Dental Association. For more information about Roosevelt Dental Care, please visit their website at rooseveltdentalcare.com.