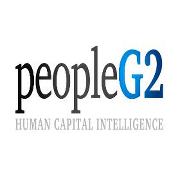 (PRWEB) December 26, 2012
Background checks have become a normal part of the process, and as such, PeopleG2 feels it is important to provide its clients with the most efficient means possible to coordinate the employment screening process with the applicant hiring process. PeopleG2 is pleased to announce partnerships with companies that include Taleo, Oracle, PeopleSoft, HRSmart, Kenexa, SaaShr, Erecruit, iCIMS, PeopleAnswers, JobMatcher and DecisionHR to make the background check experience easy. Hiring in today's competitive job market often requires quick action. The dynamic partnership between these companies and PeopleG2 will give its clients peace of mind that their hiring process can be quick and efficient.
PeopleG2 understands that including ATS integration in hiring and human capital management results in a seamless flow from application to background check to hiring. An applicant tracking system, or ATS, is a software application that enables the electronic handling of recruitment needs.
Chris Dyer founded PeopleG2 in 2001 with a singular goal to make his vision for excellence in human capital due diligence services a reality. A recognized authority on human capital intelligence processes and best practices, he understands the complex challenges inherent to talent management decisions.
Chris believes that impersonal, automated background check solutions have no value in the global talent management spectrum, especially as it relates to strategically significant individuals and teams. This is why he built a company with innovative services which mitigate risk and maximize best fits – whether for a prospective candidate, a promotion candidate or even entire executive teams. Chris believes that people drive business forward so being armed with the best intelligence while making people-related decisions is just good business.
With this in mind, he developed PeopleG2 to support a wide mix of clients—including employers/human resources departments, executive leadership teams, business investors, corporate restructuring, merger-and-acquisition architects and even property owners—as they deal with key people-related decisions such as hiring new executives, restructuring around key executives, acquiring a company, or working with a new supplier, customer or partner.
As an expert on the unique challenges inherent in due diligence services, Chris educates business leaders and organizations on best practices by speaking to groups on an ongoing basis. Most recently, he addressed the USC Gould Law Alumni Association in conjunction with an EEOC trial attorney who shared an overview of new guidance affecting employers and job candidates across the country.
A Southern California native, Chris is based in Orange County, CA. Under his leadership, PeopleG2 is a member of The Society for Human Resource Management (SHRM), Professionals in Human Resources Association (PHRA), The Concerned CRAs and The National Association of Professional Background Screeners (NAPBS). Chris is a board member of Working Wardrobes, a non-profit organization that empowers men, women, young adults and veterans overcoming difficult challenges to confidently enter the workforce and achieve self-sufficiency. They provide career training, job placement assistance and wardrobe services in an environment of dignity and respect.