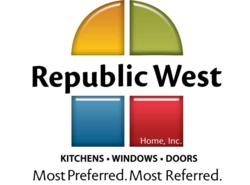 Following a storm like we had this week in Phoenix is always a busy time. The is because most homeowners put off roofing maintenance
Phoenix, AZ (PRWEB) December 26, 2012
Beginning last Saturday,roofing systems across the Phoenix area were tested as the first major storm of the season hit the Valley. The storm that moved into the Phoenix area finally tapered off across the central parts of Arizona and mostly left the state before Sunday. While Phoenix rooftops were pounded with rain, leaving areas of Scottsdale with more than an inch of rain, heavy snow fell in the higher elevations of the state.
Heavy rain persisted in Phoenix as evening approached but finally tapered off leaving just lingering rain through early Sunday. Another winter system moved into Arizona on Tuesday, bringing more rain to Phoenix as well as additional snow in the higher elevations of the state.
"Following a storm like we had this week in Phoenix is always a busy time. The is because most homeowners put off roofing maintenance, so when a storm hits, it may be the wake-up call that they need a roof replacement," comments Linda Zimmerman, Vice President of Republic West Home.
It can be difficult to find a reliable roofing contractor after a large storm like the one that hit Phoenix this past week. Good contractors quickly get a backlog of work that requires homeowners to wait weeks for a reliable contractor to inspect their roofs. But, while many roofing contractors are overwhelmed when extreme weather like this hits Phoenix, Republic West Home has roofing specialists who are available to come out quickly to inspect a damaged roof and determine the best course of action. If needed, Republic West Home's skilled craftsmen can replace a weathered tile roof, shingle roof, foam roof or flat roof.
Republic West Home is a licensed, bonded and insured contractor servicing Scottsdale and Phoenix, AZ as well as all surrounding cities. Free roofing estimates can be obtained by calling (480) 423-9300.
About Republic West Home:
Republic West Home is a company that stands for quality, honesty and the best value. Our vision, in an industry often lacking ethics and reliability, is to deliver the best home improvement experience possible.
To deliver the best possible experience before, during and after the completion of your project, an extensive team of professionals was put in place: employees driven to make the home improvement experience a great one for you, our customers. The formula works and the pleasant experiences we create for our customers have paid off. In an industry where repeat business averages less than 5%, Republic West Home and our 15,000+ clients generate an amazing 50% of our business from previous customers and referrals.
For additional information, please call 480-423-9300 or visit http://www.republicwesthome.com
Media contact:
Jason W. Jantzen
Phoenix Marketing Associates
http://www.PhoenixMarketingAssociates.com
602-282-0202