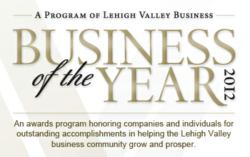 Allentown, PA (PRWEB) December 22, 2012
Founded in 1994, Monogram is as busy as it's ever been. And the company rattles off several reasons why, from its educated employees to its cutting-edge use of technology. Among the company's products is a pool that can be controlled from an iPhone and is virtually maintenance free. But before it began laying on bells and whistles, however, Monogram laid a solid foundation for customer service which has not been matched by any other builder in the Allentown, Bethlehem or Easton area.
The company realized early in its history that customer perception is reality. In other words, if a customer thinks something is wrong, then something is wrong, regardless of whether the company agrees. The company operates under the assumption that the building process should be friendly and fun, not adversarial and unpleasant. In the same vein, the company doesn't hesitate to assist customers in a pinch. By doing whatever it takes to make something right, Monogram cultivates positive word-of-mouth that allows it to all but bypass traditional advertising. About 95 percent of the company's business comes through referrals.
Community service is another cornerstone of the company's success. Whenever possible, Monogram executives and employees volunteer their time and resources to children's sports, local universities and area high schools, as well as other causes. For example, the company raised nearly $100,000 to assist victims of Hurricane Katrina.
Because of Monogram's unmatched customer service record combined with their innovative use of technology in both pools and homes, they were selected as the "Lehigh Valley Business of the Year" for companies with less than 25 employees, by Lehigh Valley Business Magazine.
The Business of the Year awards program celebrates the region's most dynamic businesses and business leaders who share a commitment to professional excellence, business growth and the community. Finalists were selected in six categories: Business of the Year (1-25 Employees), Business of the Year (26-100 Employees), Business of the Year (100+ Employees), Corporate Citizen of the Year, Emerging Business of the Year and Executive of the Year.
Finalists and winners were chosen by an independent panel of judges including: Laura Eppler, Ben Franklin Technology Partners of Northeastern Pennsylvania; Dr. Javier Cevallos, Kutztown University; Benard Lesavoy, Lesavoy Butz & Seitz and Louis Pektor, PennCap Properties.
For more information, please contact Tony Caciolo, President, Monogram Custom Homes and Pools, 6366 Robin Lane, Coopersburg, PA 18036 or visit http://www.monogramcustomhomes.com or http://www.monogramcustompools.com