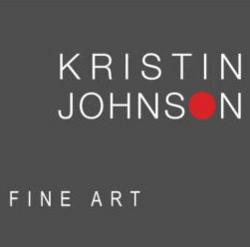 States Brianne Janes, "I lean towards more of a mood than a particular place or composition. I am drawn mostly to dramatic skies."
Santa Fe, New Mexico (PRWEB) December 20, 2012
Gallery Vision: Kristin Johnson Fine Art currently features eight distinctly diverse artists, each expressing a different perspective on their personal journey in life and in art. The artist roster will continue to evolve as sculptors, glass artists and additional painters are respectfully and diligently chosen. The gallery just opened and is serving up its New Year's Opening Reception on Jan. 18th and the company's Grand Opening Reception on May 3rd. The gallery is a featured company on Hutton Broadcasting radio stations. Hutton Broadcasting is the parent company of SantaFe.com
While formally and visually distinct, the artists share a nuanced exploration of visual perception and the subjective excesses it enables. The art exhibited is wide-ranging from ethereal landscapes to Americana, abstract expressionism, encaustics, southwestern photography and realism. In their own meticulous ways, each artist gives the viewer multiple perspectives within a single work that gradually lends itself to a perceptual moment in time.
The artist roster is as follows:
Wade Hoefer: From California, the infinitely tranquil landscapes by Hoefer are ethereal representations of landscapes surrounding his Northern California home. His paintings extend beyond the boundaries of his environment and delve into the realm of his imagination. Widely exposed, Hoefer's paintings can be found in major museums and prominent collections in the United States and around the world.
Tom Abbott: From Winston Salem North Carolina, a self taught water colorist, Abbott captures Americana with his precise and nearly photographic realistic style – a method of painting that is rarely pursued by artists due to the difficulty and immediacy of the medium.
Michael Billie: A Native American from New Mexico, Billie works with wax and natural materials related to his Navajo culture. His paintings incorporate sand, beads and horsehair - materials that are used in ceremonies and other traditional events.
Klaus Priebe: A Santa Fean, Priebe captures incredible photographs of the southwest. "Please enjoy my visions of the world around us. I have taken photographs at many locations and put them together for everyone to enjoy. The thoughts and perceptions of my mind, eyes and soul along with the gifts of Mother Nature have become one in my images."
Karen Jacobs: From Birmingham, Alabama, Jacobs has an ongoing interest in the linear juxtaposition of remnants and patterns that has led much of her work to be classified as geometric abstraction. Her layers tend to stack and interlock, remaining totally abstract or ventures into the suggestion of landscapes.
Dominique Samyn: A Santa Fean, Samyn was born in Flanders, Belgium. She states, "I'm always looking for the unexpected, the surprise which makes you wonder. This big adventure brings me joy and hope for the future. I want my paintings to be bold and Inspiring."
Brianne Janes: Also a Santa Fean who grew up on a farm in Utica Nebraska, Janes' paintings record untouched American landscapes. "I lean towards more of a mood than a particular place or composition. I am drawn mostly to dramatic skies. Beauty invites us to build bridges and make connections between the senses and the soul, between contemplation and expression, between ourselves and the world."
Beth Boquel: From Johnson Vermont, Boquel paints colorful and spontaneous expressions that reveal subtle hints to nature, both land and sea.
Kristin Johnson – Gallery Owner: After a successful career as a fine art dealer in DC and NY, Johnson spent the last decade as a corporate marketing and public relations executive. Recently, Johnson has dedicated her future to work with recognized contemporary artists. Johnson has facilitated fine art acquisitions for high profile clients and corporations such as the Heinz Family, the Forbes Corporate Collection as well as several major museums through private placement and auctions at Sotheby's and Christies. Kristin Johnson has hosted several philanthropic fundraisers for major art institutions as well hosted lectures on collecting and connoisseurship at the Smithsonian Institution in Washington, DC.
Lars Andrews: As a gallerist for over ten years in Santa Fe, Andrews has been instrumental in the creation of several noted galleries. He has successfully represented highly recognized artists such as Poteet Victory and Peter Burega. Andrews attended the Colorado Institute of the Arts as well as the University of Montana and is well versed in contemporary art as well as classical European and American art from the 19th century. Andrews, himself an artist, has developed a highly trained eye in recognizing emerging talent and potential influences and trends in the current art market. His passion for the arts as lead him to work with disabled children through art therapy. He is the chief curator and director of Kristin Johnson Fine Art.
Kristin Johnson Fine Art also represents Julianna Poldi, Elisabeth Rikert, Harlan Mack and other artists for corporate placements.
Contact:
Kristin Johnson – Gallery Owner & Lars Andrews – Gallery Director
323 East Palace Avenue, Santa Fe, New Mexico
Tel: 505.428.0800 Email: kristinjohnsonart@yahoo.com
About SantaFe.com:
SantaFe.com provides locals and visitors to Santa Fe alike the most current interactive platform for events, music, arts, business, dining and lifestyle. SantaFe.com is a division of Hutton Broadcasting, located at 2502 C. Camino Entrada, Santa Fe, NM 87507
Contact Information:
Scott Hutton
SantaFe.com / Hutton Broadcasting
http://www.santafe.com
(505) 471-1067 (Media inquiries only, please)