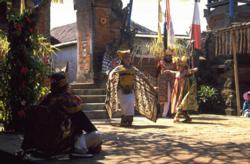 "Make the end of world Mayan prophecies into your own opportunity for personal transformation in the next cycle."
San Francisco, California (PRWEB) December 21, 2012
In last few weeks, believers in Mayan prophecy have been claiming that the end of the Mayan Long Count Calendar cycle of 144,000 days ending on December 21, 2012 means the end of the world as we know it. That end could be the coming of the apocalypse for some, the Fifth Sun or fifth major stage of human development for others. Meanwhile, thousands of individuals from the United States and other countries are heading to Chichen Itza, Mexico, where the classic Mayans built the Pyramid Kulkulkan with 365 faces to honor the passage of time. There, they will participate in a Synthesis Festival which is being held with ceremonies and celebrations to mark the end of the Mayan calendar and "bring people together in a power place," according to an article by Steven T. Jones in the San Francisco Bay Guardian.
Regardless of whether one believes in these prophecies or not – or simply sees the date as the beginning of a new calendar cycle, the worldwide focus on this date means that this is an excellent time to consider this the start of a new cycle of personal transformation, says Gini Graham Scott, Ph.D., an author and expert on professional and personal development, as well as on social trends. Every year millions of people make New Years Eve resolutions for the coming year – though often these pledges are put aside and forgotten after a few days. But now, with the focus around the world on the Mayan end of times prophecies, this is an excellent time for anyone to make a commitment to one's own personal change -- and the worldwide concern with new beginnings means one can regard their choices for new beginnings to have that much more strength and power.
In short, author Gini Graham Scott recommends that people make up their own list of December 21, 2012 resolutions, knowing that they will have even more power to make this a new beginning for themselves. She lists a series of suggestions on how to make these choices even more powerful and effective.
1) It is best to create an environment to reinforce that this is a special day for making one's resolutions. Some recommendations include putting up images of the Mayan pyramids, putting on inspiring music, and lighting some candles. Other recommendations include dressing very comfortably, dimming the lights, and quietly announcing one's resolutions – either by letting them come to mind on the spot or by reading from a list of previously prepared resolutions.
2) Alternatively, one might get together with a group of like-minded people and create a comfortable group setting for sharing one's resolutions together – either by announcing them in turn or by each person quietly writing down their resolutions. Then, the participants might put their written resolutions in a pot or fire pit and burn them, letting the power of the flames add even more power to their resolutions for this next phase of their life.
3) Another recommendation is creating a list of 5 to 10 resolutions of changes to make in oneself. Each item on the list should be one that one can fully commit oneself to doing. Along with one's goals, Scott additionally recommends writing down the 3-5 key steps one will take to make that happen. These resolutions can be changes one wants to make in one's work life or personal life – but they should be realistic and doable – things that one can start working on within one to two weeks after making these resolutions.
4) One should keep a copy of each of these resolutions, and post the list or place individual resolutions on cards around one's house or office or on one's computer. This way the list or cards will serve as a reminder of one's commitment each day, so one can continually remember to take steps to make each resolution happen.
5) If one can't work on all of these resolutions immediately, one should prioritize them, by listing the order in which to begin working on each one to make it happen. One should include the date one plans to start on each resolution in his or her postings as a reminder of what one has committed to do when.
6) Finally, as one accomplishes the various steps towards each goal, one should honor and reward oneself with little tokens of recognition. For example, one might create a certificate of achievement with his or her name on it and frame it. One might take oneself out for a well-deserved dinner. Or one might take a short vacation to someplace one has long wanted to go. Additionally, to mark each completion, one might burn up the card on which he or she wrote that goal to celebrate that this resolution has really been done, much like a sports team might honor a victory with a bonfire.
While this listing of ideas may sound like the kind of activities one might do in setting any goals for oneself and achieving them, Scott points out that the difference is the extra power which one infuses into this process, because of the association with the Mayan prophecies of December 21, 2012. These are not just another series of resolutions to write down as one might each year. Instead, one is drawing on the energies of millions of people who believe in the ending of one cycle and beginning of a new one, as the Mayans have believed for thousands of years. One has invested that power of millions of people into making one's own transformation happen. So Scott urges starting the process on December 21, 2012 to draw on that power and make it happen now.
Gini Graham Scott has written a series of books on using visualization and the intuition to achieve personal transformation. Her most recent include: WANT IT, SEE IT, GET IT! VISUALIZE YOUR WAY TO SUCCESS Want It, See It, Get It!: Visualize Your Way to Success, which draws on the latest cognitive studies, which show that by reclaiming the more immediate, instinctive responses that stem from the right side of our brains, we can gain insights and understandings that help us make better decisions and choices…and more often get what we want. The book is filled with easy-to-learn techniques which provide powerful, practical strategies that will help readers:

Set clear goals and attain them
Problem-solve more effectively than you have before
Unleash your creativity
Improve your relationships
Be more persuasive
Increase your energy
Improve your critical skills to help you achieve your goals
Others books in the personal transformation series include: MIND POWER: PICTURE YOUR WAY TO SUCCESS IN BUSINESS and THE EMPOWERED MIND: HOW TO HARNESS THE CREATIVE FORCE WITHIN YOU.
Gini is the founder of Changemakers Publishing and Writing and the author of over 50 published books. She received a Ph.D. in Sociology from the University of California in Berkeley, a J.D. from the University of San Francisco Law School, and M.A.s in Anthropology, Mass Communications and Organizational/Consumer/Audience Behavior and Popular Culture and Lifestyles at California State University, East Bay. She is getting an additional MS in Recreation and Tourism in 2013 and writing her final thesis on finding funds for independent films, which will be published by Hal Leonard. She has spoken about the topics of her books to many groups and the media, including appearances on Good Morning America, Oprah, and CNN.