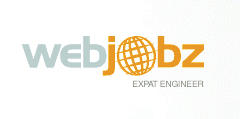 At the moment, there are countless opportunities for engineers in many countries, including Egypt and Canada.
New York, New York. (PRWEB) December 21, 2012
Business Review has named Expat Engineer the business of the month for showing a serious commitment to improving the global economy by providing job opportunities to engineers who are out of work. Although the global economy has been ailing recently and sturdy, reliable work for many people has been non-existent, the tide continues to change, and Expat Engineer is helping with this change. More and more jobs have become open in the work force and unemployment is decreasing in many places around the globe. Expat Engineer reveals the numerous engineering jobs across the world in one easy to navigate website. It is also a hub for companies worldwide to recruit Expat Engineers and bring them to where the most promising work is.
The world's engineers are some of the most important citizens and brightest minds that push societies forward. It is a shame then that so many of these fully qualified people are out of work due to the apparent lack of Engineering Jobs. This is not actually the case anymore; the job market for engineers is stronger than it has been in a long while. Business Review credits Expat Engineer for finally providing an outlet to discover the multitudes of jobs for engineers across the world. Many out of work engineers are simply not looking in the right places for jobs. Expat Engineer brings the job seekers and the employers together in this niche market so the proper pairings can be found, and more Engineers will have sturdy work.
There is no longer a brain drain to one or two countries, as there was with the United States for many decades. Instead, engineers are now finding work all around the globe with Expat Engineer and making a great living doing so. As nations become more environmentally aware, engineers are being called upon to make adjustments in professions like Water Treatment Specialists, Senior Technical Safety Engineers, Resident Engineers in Hydropower and many others. At the moment, there are countless opportunities for engineers in many countries, including Egypt and Canada. Expat Engineer finds jobs for expats, while at the same time turns many other people into expats, by finding them work away from their own country.
Business Review also took into consideration Expat Engineer's simple process for job seekers. By quickly registering for your free trial and uploading your CV, recruiters can find you. Any person in the engineering field can also go to the website and scroll through the most recent engineering job postings or search through older ones. Engineers can also search for a specific job they desire or a location they would like to work in. From there, all of the information about the job is displayed under a clear document including a detailed description of the work, a location, a contact name, and the required experience.
Business Review was founded in 2006 to provide people with quality information and an objective perspective on a wide variety of businesses. Business Review believes that the greatest businesses should get the proper recognition and exposure. Therefore, they investigate a wide range of companies and businesses to locate the leaders in each field and share their results.