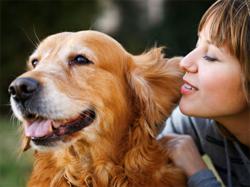 (PRWEB) December 21, 2012
Nothing can put a damper on the holidays like a dog ear infection. They're very uncomfortable for a dog, they smell bad, and can turn a serious condition. The Dog Help Network has some tips and advice on how to identify the first symptoms of ear problems, and how to avoid them all together.
It's especially important to monitor a dog over the winter months as dogs that spend time in moist environments have a stronger chance of developing an ear infection. Breeds that are prone to allergies can also contract an ear infection as a side effect.
A simple yet important way to avoid infections are to ensure a dogs environment is parasite free. This means keeping his space clean and dry. Regular vacuuming of a dogs bed can be an easy way to prevent parasites. Toweling down a dog when they come in from playing outside in the snow is a fast way to make sure they are dry before they lay down in their space.
Regular grooming can also help avoid many dog issues, including ear infections. A dogs hygiene is up to their owner, and keeping up good hygiene is one of the most effective ways to keep a dog happy, healthy, and comfortable. This is especially important with dog breeds that have long, floppy ears. Check a dogs ears once or twice a week, and clean them if they start to look unclean. An animal doctor can recommend a good solution to clean their ears with.
Keeping a dog on a good, steady diet is another important factor in keeping him (and his ears) healthy. Don't implement drastic changes into his diet, and make sure he's getting the right nutrition for his breed, age, and size.
Keeping an eye out for dog ear infection symptoms is important as this is a condition that can be treated much easier if caught early. Check regularly for redness, swelling, dirt, or odor in a dogs ears. If any black or yellow chunky discharge is noticed coming from a dogs ears, it's time to take it to the vet right away.
Other signs of a dog ear infection can be excessive scratching of its ears, head quivering or trembling, and a low level of coordination. It shouldn't be too difficult to tell if a dog is dealing with ear problems, but it's up to the owner to notice and do something about it.
Following these simple tips should greatly help in the prevention of a dog ear infection. If any of the above symptoms are apparent, taking a dog to see a vet as early as possible is always the best course of action.
Please visit http://www.doghelpnetwork.com/dog-ear-infection/ for more information.