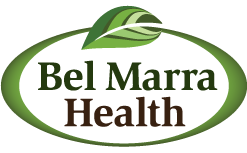 Dry, itchy skin is certainly not one of the things that we enjoy during the winter season.
Toronto, ON (PRWEB) December 21, 2012
Bel Marra Health, who offers high-quality, specially formulated vitamins and nutritional supplements, is reporting on a new study in the Journal of Clinical and Aesthetic Dermatology that shows scientific results of how water and oil treatment is the best treatment for winter skin problems.
As Bel Marra Health reports in its article (http://www.belmarrahealth.com/anti-aging/how-to-handle-winter-skin-problems), skin problems caused by the cold, wintry season may be treated with oil and water formulations, allowing the best possible repair of damage to the skin.
This type of treatment prevents the skin from losing water, which is the main cause of skin damage. The recent medical report was based on the findings of a study involving approximately 154 women between the ages of 50 and 84 years old. These women were all suffering from skin damage, and presented dry, itchy skin. As treatment, the study participants were asked to use the oil and water formulation twice a day for two weeks.
As the Bel Marra Health article reports, after the two weeks of treatment using the oil and water formulation, the study participants were examined for signs of dryness and itching. In addition, the women observed a decrease in the feeling of tightness in the skin, which was also due to skin dehydration from the cold weather. But how quick did these women notice the results of the treatment? According to the results of the interview and direct examination of the patients, the positive results were noticeable by the sixth day of treatment.
The researchers who conducted this study explained that skin rehydration is more effective when a moisturizer contains oil. Regular moisturizers contain water, which easily evaporates and thus, a person tends to apply moisturizers several times each day to prevent skin dryness. On the other hand, a moisturizer that contains both water and oil stays on the skin for a longer time, thus only requiring two applications each day.
This recent medical report helps readers understand that dry, itchy skin can be treated with the right formulation that will assist in locking in moisture. Using a moisturizer that provides coverage for several hours each day is also more practical than using a product that only lasts for several minutes.
Spokesperson for Bel Marra Dr. Victor Marchione says, "Dry, itchy skin is certainly not one of the things that we enjoy during the winter season. This recent medical report proves that we can still effectively deal with scaly skin during the cold winter months and prevent further skin complications."
(SOURCE: "J Clin Aesthet Dermatol", Xerosis with a topical formulation containing glyceryl glucoside, natural moisturizing factors, and ceramide. 2012 Dec)
Bel Marra Health is the maker of "Liver Rescue" a high-quality nutritional supplement designed for liver health in formulations designed to address this specific health concern. All ingredients are backed with scientific evidence. Every product is tested for safety, quality, and purity at every stage of the manufacturing process. Furthermore, Bel Marra Health products are produced only in Health Canada approved facilities, going that extra mile to ensure our health conscious customers are getting top quality products. For more information on Bel Marra Health visit http://www.belmarrahealth.com or call 1-866-531-0466.