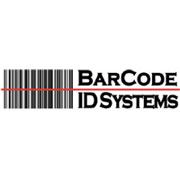 It's personally rewarding to see technology used to not only benefit an operation, but to help the community as well.
Atlanta, GA (PRWEB) December 21, 2012
BarCode ID Systems, an enterprise mobility specialist and systems integrator, has completed its ninth year of assisting the Greenville Chapter of the Salvation Army with its Christmas toy distribution for needy families in Greenville, South Carolina. BarCode ID Systems has been volunteering its time, data collection equipment and integration expertise to automate the toy distribution process since 2003.
Through the Salvation Army's Christmas Assistance Program, local families receive toys, clothing, food and bicycles donated by local businesses and individuals through the charity's Angel Tree program. Families applied for assistance in the fall and were accepted into the program based on need. Children were eligible to receive bicycles based on additional application requirements including good grades, attendance, behavior and community service. Gifts were distributed over a two-day process at the TD Convention Center in Greenville, Dec. 19-20, and benefitted nearly 3,100 children.
BarCode ID Systems provided a custom tracking application, mobile computers, barcode printers and labels, and a wireless mesh network to simplify, accelerate and error-proof the entire process. Before BarCode ID Systems' assistance, the existing distribution system was a manual process that resulted in numerous problems including missing bags from inventory, duplicate distributions, bottlenecks and extensive delays in the distribution process. The automated system has kept distribution on time and ahead of schedule, while virtually eliminating mistakes, delays and long waits for problem resolution.
"BarCode ID Systems is proud to be part of such a worthwhile cause to help the Salvation Army of Greenville streamline its Christmas toy distribution process," stated BarCode ID Systems' Senior Systems Engineer, George Allen. He continued, "It's personally rewarding to see technology used to not only benefit an operation, but to help the community as well."
New to the custom tracking application this year is a "check status" module, which allowed volunteers to determine if a family's gifts have already been distributed. Approximately 55 Salvation Army staff members, recipients and volunteers staffed the event.
About BarCode ID Systems:
BarCode ID Systems is an Automatic Identification (Auto ID) integrator specializing in mobile computing, enterprise printing and industrial automation. With expertise in barcoding, RFID, ERP integration and inventory management, BarCode ID Systems provides data automation solutions for manufacturing, distribution, healthcare, retail and field service environments. Privately owned and headquartered in Atlanta, the company was established in 1993 and maintains sales and engineering offices in Atlanta, Chicago, Boston, Greenville, SC, Greensboro, NC and Columbus, OH. BarCode ID Systems is a value-added Business Partner with industry-leading manufacturers Motorola Solutions, Zebra Technologies and Honeywell.