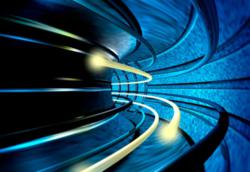 The upcoming 2013 launch of our brand new website design & development department shows just how committed we really are to expanding our partner experience, and offering the best value and more options to our growing client base
Los Angeles, CA (PRWEB) December 21, 2012
Server Sitters, a leader in outsourced web-hosting support, will begin to offer unbranded website design services for all hosting providers beginning in early 2013. The services are designed specifically to accommodate small and large commercial web hosting companies with clients in need of a website overhaul or complete makeover.
Most hosting providers don't offer design services for good reason. The process of building a website can be extremely difficult when the client has certain demands such as installing e-commerce solutions, or doing a cosmetic makeover.
Typically, hosting providers simply don't staff the manpower needed to tackle a sophisticated website design project. Beginning January 1st of 2013, Server Sitters will be packaging unbranded design and application development services to existing and prospective new clients, further expanding their growing arsenal of web based solutions.
Server Sitters CEO Adam Gallant explained, "The upcoming 2013 launch of our brand new website design & development department shows just how committed we really are to expanding our partner experience, and offering the best value and more options to our growing client base."
At Server Sitters, the entire support team is focused on specific requirements for each client. Management realizes that a web hosting operation is multifaceted as well as unique, so this decision to offer custom design and application development services firmly establishes Server Sitters as an industry leader willing to adapt, and ultimately exceed customer expectations.
The truth of the matter is that 'e-commerce' based websites can either work for the small business owner, or against them. Server Sitters can now offer everything from minor modifications, to complete design, layout, and content overhauls in addition to social media development and video creation. Beginning in 2013, they will now be providing a variety of content management system options, opening up a broad range of marketing possibilities to hosting providers looking to promote design services to their clients with antiquated and outdated websites.
The huge benefit of this exciting and competitively priced service is that it gives hosting providers the ability to advertise as a design branch, so they never have to turn away potential new clients because of a lack of design and development capabilities.
Server Sitters will be now designing custom-built promotional pages, outlining design services for clients to present to their existing clientele', all complete with pricing guidelines, add-on packages, and a wide range of e-commerce solutions.
All of these services are unbranded, and can be tailored specifically and offered as a unique solution to the end user. All of the aforementioned features are included by Server Sitters in a bundled package, including options for expanded social media development and creating original content, in addition to countless other components which are crucial to building an effective and profitable presence online.
For more information about Server Sitters, simply visit http://serversitters.com/careers.html or call toll free (888) 522-3177 to speak with Adam Gallant directly.