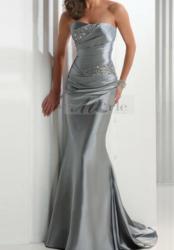 (PRWEB) December 22, 2012
On Dec. 20, MerleDress, an online retailer of wedding dresses, announced its homecoming dresses 2013 collection. MerleDress adds new homecoming dresses to its abundant array of products for the holiday shopping season.
The homecoming dresses 2013 collection covers a wide range of styles, not just including plunging necklines, sexy strapless, seductive backless, long formal gowns, but also short dresses embellished with rhinestones, sequins, Swarovski crystals, bows, or satins.
On MerleDress' website, customers can find their favorite dresses easily by searching the new homecoming dresses by specific criteria such as color, price, and style.
"We are happy to add these fine products to our vast array of special occasion dresses," said, Donnie Terry, CEO of MerleDress, "These homecoming dresses reflect the latest fashion trends. We are excited to offer this product to our customers, and help them to leave people an impression of perfect shape and fullness."
MerleDress loves wedding dress fashion, and believes finding a high-quality and classic piece should be an easy and enjoyable shopping experience. At MerleDress, each inch of fabrics is handcrafted by the tailors to create a figure-flattering impression.
More information about homecoming dresses can be found at: http://www.merledress.com/homecoming-dresses-2013/