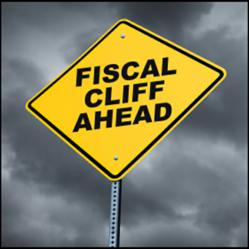 The best strategy to minimize your tax bill for 2013 is to continue to exhibit behaviors that have been consistently encouraged through legislation...
Phoenix, AZ (PRWEB) December 21, 2012
Tax expert Benjamin Podraza, a Certified Public Accountant and the principal of Podraza CPA, PLLC demystifies the Fiscal Cliff, a one-year $494 billion tax increase that could financially impact millions of Americans. With all the rhetoric surrounding the issue, this summary provides a concise overview of the debate:

Because politicians cannot agree on how to deal with the debt ceiling and spending cuts, it's uncertain which tax benefits will be extended and which will expire – many are scheduled to end in 2013.
Income tax rate increases are scheduled for all taxpayers – the 10, 15, 25, 28, 33 and 35 percent brackets will move to 15, 28, 31, 36 and 39.6 percent brackets.
A $132 billion Alternative Minimum Tax (AMT) inflation adjustment is on the table. According to the Tax Policy Center, if Congress fails to inflation adjust the AMT, 27 million Americans will be subject to an average increase of $4,200 in their federal tax liability.
Even if President Obama abandons his campaign to increase income tax rates on the rich, taxpayers making more than $250,000 (married filing joint), or $200,000 (single), will unquestionably be paying more in taxes. Obamacare's 3.8 percent Medicare surtax on net investment income and the additional .9 percent Medicare tax on higher income individuals have already been universally accepted.
While it is widely expected that both the AMT patch and middle class tax rate reductions will pass, the payroll tax holiday – which reduces the employee's portion of the payroll tax by 2 percent – is also going to expire, so it's quite likely that everyone will have a smaller paycheck come January.
Capital gains rates will be increasing to 10 and 20 percent and dividends will be taxed at ordinary income tax rates.
The lifetime exemption for gift and estate taxes will be lowered from $5.12 million to $1 million and top estate tax rates will increase from 35 percent to 55 percent.
In Congress fails to act, many deductions and tax credits will also be reduced or cancelled in their entirety in 2013. These include education deductions / credits, the child tax credit, medical expense deductions, qualified mortgage insurance premiums, state and local sales taxes and energy credits.
There is really no way to know what Washington will accomplish in the coming weeks and fear about the upcoming tax increases is paralyzing business and investment. Many republicans are set against any tax increase, while President Obama insists that any deal has to include tax increases for the wealthy.
"The best strategy to minimize your tax bill for 2013 is to continue to exhibit behaviors that have been consistently encouraged through legislation," says Podraza. "Incentives for getting married, having children, pursuing higher education, contributing to charity, maintaining employment and opening a business are likely to receive support regardless of who is calling the shots in Washington. Working with a competent tax professional can help keep you abreast of the changes and make sure you take advantage of incentives that are available to you."
To speak with Ben Podraza in more depth about the Fiscal Cliff or to schedule an interview, please contact Mary Garrett at 602-432-2010 or mary(at)mgpublicrelations(dot)com.
ABOUT PODRAZA CPA, PLLC:
Podraza CPA is a Scottsdale, AZ based CPA firm. It offers a wide range of services designed to help its clients reach their long-term financial goals. In addition to preparing personal and business tax returns, they also offer numerous services geared to help individuals and business owners. Individual services include income tax return preparation, tax representation, and estate planning. Business services include tax planning, preparation and representation, development of accounting policies and internal control systems, financial modeling and forecasting, business valuations, loan packaging, as well as, general bookkeeping and payroll services. For more information, contact Podraza CPA at 480-998-3945 or visit their website at http://www.podrazacpa.com.