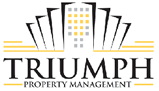 "Our thoughts and prayers go out to the families affected by this senseless tragedy."
Las Vegas, Nevada (PRWEB) December 24, 2012
Triumph Property Management announced today a company wide campaign in support of the Sandy Hook School Support Fund, which was created by the United Way to help support the families affected by this tragedy in Newtown, Connecticut.
The company wide campaign was instituted to not only help the victims in the tragedy, but local Las Vegas metro area organizations as well that are devoted to mental health and emergency preparedness. In creation of this campaign, Triumph hopes to raise awareness of various social issues such as the proper treatment of mental health patients and the creation of a safer environment for schools in this country.
"Our thoughts and prayers go out to the families affected by this senseless tragedy. We mourn for this unspeakable loss of life and support the Newtown community. We are thankful for the first responders, the police, the fire department and the teachers and survivors who acted bravely in the face of grave danger" said Kami Zargari, President of Triumph Property Management. He continues to say: "By this campaign, we also hope to help avoid the same circumstances that led up to this tragic event."
About Triumph Property Management
Located in the Las Vegas metro area, Triumph Property Management provides a wide range of property management services for the greater Las Vegas, Henderson and North Las Vegas areas. They also offer full array of management , real estate and investment services for their clients. They have been in business for over 10 years and have won many awards and recognitions for their service to the local community. Kami Zargari has been featured as an expert commentator in many new stories, most recently on the local Fox News affiliate in Las Vegas for a piece on the local real estate and rental market.