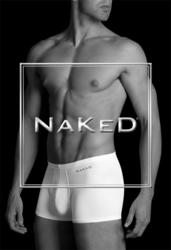 We are seeing increases across the board. Online revenue is up, boutique wholesale revenue is up, and revenue from our number one department store, Holt Renfrew, is up year over year.
Vancouver, BC (PRWEB) December 21, 2012
Naked Brand Group Inc. (OTCQB:NAKD) (the "Company" or "Naked") reports that revenue increased year over year to $59,254 from $21,446 for the three months ended October 31, 2012. For the nine months ended October 31, 2012, revenue is up to $151,502 from $89,025 in the prior year. Joel Primus, CEO of Naked states, "We are seeing increases across the board.
Online revenue is up, boutique wholesale revenue is up, and revenue from our number one department store, Holt Renfrew, is up year over year. Mr. Primus goes on to say, "We are continuing to expand our products and product lines. More customers are ordering, and they are ordering more on average. We are making a very high value product that customers are becoming ferociously attached to, and it is really starting to show in the growth percentage figures. In the fourth quarter we began shipping to Nordstrom, so we expect these results to only get better." Management conservatively estimates revenue to exceed $325,000 for the fourth quarter.
Backgrounder
Naked® was founded by entrepreneur Joel Primus. Naked® underwear was launched in Canada's finest retailer, Holt Renfrew, with a seamless line of microfiber underwear in the fall of 2010 and has since shipped underwear to some of the finest men's stores in North America. This year, the Company launches into an auto replenishment relationship with Nordstrom in many of its finest stores.
All of Naked's garments are constructed with European fine fabrics and are made with some of the highest environmental standards in the world, including blue sign certified fabric for the Company's microfiber line. A socially conscious company, Naked® donates a portion of its sales each year to the Project World Citizen Society, in addition to local charity fundraisers. Naked's products have been reviewed by guyunderwearblog.com as being in the top 1% in the world in terms of quality.
Naked® has achieved constant annual growth, and is working to establish itself as the leading underwear brand in the world for men and women. The Company has built an advisory team that includes Daymond John, founder of FUBU clothing and a Shark on ABC's Shark Tank.
Forward-Looking Statements
This press release contains "forward-looking statements" that involve risks, uncertainties and assumptions. In many cases, you can identify forward-looking statements by terms such as "may," "will," "should," "expects," "plans," "anticipates," "outlook," "believes," "intends," "estimates," "predicts," "potential" or the negative of these terms or other comparable terminology. These forward-looking statements are based on management's current expectations but they involve a number of risks and uncertainties. Actual results and the timing of events could differ materially from those anticipated in the forward-looking statements as a result of risks and uncertainties, which include, without limitation: an economic downturn or economic uncertainty in the Company's key markets; the Company's inability to effectively manage the growth and the increased complexity of its business as a result of the Closing; the company's highly competitive market and increasing competition; the Company's inability to deliver its products to the market and to meet customer expectations due to problems with its distribution system; the Company's failure to maintain the value and reputation of its brand; and other risk factors detailed in the Company's public filings. You are urged to consider these factors carefully in evaluating the forward-looking statements contained herein and are cautioned not to place undue reliance on such forward-looking statements, which are qualified in their entirety by these cautionary statements. The forward-looking statements made herein speak only as of the date of this press release and, except as required by applicable laws, the Company undertakes no obligation to publicly update such forward-looking statements to reflect subsequent events or circumstances.