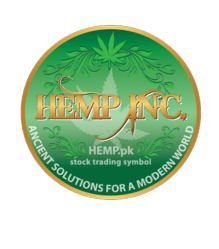 Las Vegas, NV (PRWEB) December 21, 2012
Hemp, Inc. has agreed to spin the company off and to retain a two-year exclusive contract for marketing the herbal blends that have been shown to increase the body's production of these most valuable pluripotent stem cells.
Bruce Perlowin, CEO of Hemp, Inc., stated, "This could be an enormous benefit to Hemp, Inc. shareholders. While our research uncovered the valuable herbal blends that increase the specific stem cells, it is outside of Hemp's core business and detracts from the management team's ability to focus. By spinning it off, the shareholders receive stock in BioSwan, Inc. This spinoff will have a dedicated and focused management team completely separate from Hemp, Inc. thereby allowing Hemp, Inc. improved focus. Everyone wins."
The National Institute of Health resource for stem cell research defines Pluripotent as, "The state of a single cell that is capable of differentiating into all tissues of an organism." Pluripotent adult stem cells are rare and generally small in number but can be found in a number of tissues.
Current adult stem cell research targets the capacity of the cells to divide or self-renew indefinitely. Bone marrow stem cell, whose quantity declines with age, has been found to be one of the rich sources of adult stem cells, and has been used in treating Spinal cord injury, Liver Cirrhosis, Chronic Limb Ischemia, and Endstage heart failure. Adult stem cell treatments have been successfully used for many years to treat leukemia and related bone/blood cancers through bone marrow transplants. Adult stem cells are also used in veterinary medicine to treat tendon and ligament injuries in horses.
The National Institute of Health website states: "Imagine if doctors were able to reverse age-related, chronic degeneration and bring the body back to its original health and vigor." The website continues, "A study in mice found that function could be restored to injured muscle tissue by reactivating existing stem cells rather than transplanting new ones" and that, "The ability to reactivate dormant adult stem cells continues to be investigated."
Hemp, Inc. President David Tobias continued, "Aging is an issue that effects everyone, and it is gratifying to be able to participate and assist in a venture to improve health and the quality of life."