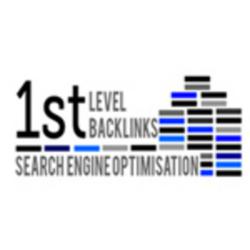 1STLEVEL BACKLINKS OFFERS THE BEST BACKLINKS ON THE MARKET!
Redding, California (PRWEB) December 22, 2012
1stlevelbacklinks is launching a service for its customer that allows them to generate several quality backlinks and social bookmarks with click of a button.
The online business market is buzzing with excitement over the push button solution about to be released of 1stlevelbacklinks that will allow website owners to generate quality backlinks in a jiffy.
The new software can be installed on an individual's PC with a few clicks and is created to help webmasters drive more traffic to their websites instantly and effortlessly by tapping into organic and direct traffic sources.
Click here to know more about services offered by 1stlevelbacklinks
The marketing manager of the firm told the media "The latest updates in the Google algorithms have badly affected many online businesses, reducing the traffic levels adversely. 1stlevelbacklinks's new backlink software boosts up the traffic, while playing carefully with the search engines, ruling out a possibility of Penguin slap".
It is capable of significantly enhancing site traffic by improving the SERP rankings of a website. Website owners can take full benefit of not only direct traffic, but also huge organic traffic boost from Google.
He went on to explain the user-friendliness of the software - "It is not just one of the finely tuned and powerful SEO tools in the market, but it's extremely intuitive and the simple interface features makes it easy for those without a great in-depth knowledge of the SEO technicalities."
Hundreds of quality links to a website can get it ranked higher in search engines, delivering greater organic traffic levels, and in turn generates more sales. And, the main intent of 1stlevelbacklinks is to offer a seamless way for the website owners around to the world to generate quality backlinks to their website to drive more sales. With this instant backlink builder, the firm hopes to serve many more small business owners, and online entrepreneurs.
The service will be rolled out by the company over the next couple of weeks.
About the Company
1stlevelbacklinks.com is one of the leading SEO consulting and link building companies, established by Joshua Cabe Johnson in 2008. The firm provides highly customized link building services for different sites. It offers a wide range of Internet marketing solutions, including micro blog links, RSS blended links, press release links, contextual links, and other SEO services.
It offers pure white-hat link building services and adopts only white-hat SEO strategies, working on high quality link building practice that would dynamically deal with the latest Google algorithms, changes, and provide powerful backlinks from most reputed places in the site's niche, ruling out possibility of Penguin penalty.
They also provide SEO seller packages, allowing other companies resell or rebrand the services under their own brand, and sell them at desired prices. With new software package, the company plans to launch a top quality and high-end link building system that's capable enough to adapt to Google's invariable algorithm changes, ensuring complete peace of mind to the site owners.
To find out more details about the latest services and SEO packages offered by 1stLevelBacklinks, visit the official website http://www.1stlevelbacklinks.com