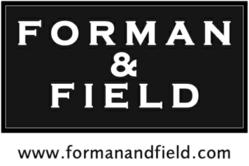 Mini burgers and cupcakes are everywhere at the moment, and the Petits Fours collection is a variety lover's dream!
Brighton, UK (PRWEB UK) 28 December 2012
Christmas might be over, but spending quality time at home with your loved ones need not be. Whilst you're probably sick of turkey, brussels sprouts and trying to set the pudding on fire, fine food company Forman & Field give you the chance to try out new food trends in the comfort of your very own dwelling.
Whether it's out of laziness, due to a lack of restaurant options, or simply wanting to take advantage of the added privacy that comes with eating indoors, ordering excellent food couldn't be easier, so there's no need to resort to a takeaway! In addition, Forman & Field's website and blog provide recipes and meal ideas for those of you who need a little inspiration.
Gourmet fast food has proved popular recently as consumers have become far more concerned not only with the origins of their food, but the true standard of it, and are favouring local produce more than ever before. Forman & Field's luxury beef burgers are a great way to introduce top-quality British meat into the home.
Or if beef isn't your thing, there are lots of other options, including gluten-free salmon and dill burgers, which – along with other quality fish products – are proving popular thanks to initiatives like Hugh Fearnley-Whittingstall's Fish Fight, and Forman & Field have seen sales of their fish products increase over the past year.
Micro food has been another big trend – and Forman & Field offer some chic and delightful mini-treats that are perfect for entertaining in the home. Mini burgers and cupcakes are everywhere at the moment, and the Petits Fours collection is a variety lover's dream. It includes a selection of truffles, macaroons, fudge and fruity options that are great value for money.
Customers agree, saying that ordering from Forman & Field is a cost-effective alternative to the often pricey experience of dining out. "We regard the food we buy from you as an affordable treat, and the personal, friendly telephone ordering is encouraging and we can ask about the products if unsure," comments one customer on the website. "You just never let me down and the food is always superb," says another, and with wines and spirits also available to complement your food, Forman & Field really can cater to your every eating-in need.
About Forman & Field:
Launched in 2002, Forman & Field is a fine-food mail-order company specialising in gift hampers full of fresh, traditional British produce from small, independent producers. They share their premises in East London with their parent company, H Forman & Son, a 100-year-old family business supplying smoked salmon, caviar and other smoked and fresh fish to the world's leading hotels and finest restaurants