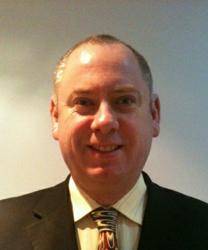 (PRWEB UK) 28 December 2012
The Office for National Statistics also said that the number of people claiming Jobseeker's Allowance fell 3,000 to 1.58 million in November. If you look just at the figures then this appears to be good news, but is it really all good. As well as recording the number of people employed the ONS also record the number of hours worked. This shows that there are no more hours being worked despite more people being employed. The net effect is that despite unemployment being down, utilisation is down, the term for this is underutilisation.
As well as regular employment the rise in self-employment in the past couple of years has been especially striking. Around 45% - nearly half - of the increase in employment since the summer of 2010 has been among the self-employed.
The conventional view of this is go getting entrepreneurs starting businesses from their kitchen table, which is admirable and inspirational, however there is evidence to suggest that poor economic conditions are driving the growth in self employment, this rush to self employment out of economic necessity provides its own unique set of challenges .
Steve Jones from Brookstand a company that provides advice to people starting their own business is worried. "Starting your own business is a great thing to do, but it is essential to get the right advice from the outset, choosing the right type of company formation for your business can have big implications in the long term and its a decision that requires balancing many different requirements both long and short term." Jones goes on to say " Getting the right advice when you start your business is essential"
Today's figures from the ONS provide a useful snapshot of the number of unemployed, but also the uneven way that work has been distributed across our economy over the past few years - and the trouble that is causing those seeking work and many households .
About Brookstand
Brookstand are a 'boutique' business services firm who provide services ranging from initial company formation through to bespoke financial consultancy to companies in the UK.
For more information visit http://www.brookstand.co.uk or call 01606 882659.