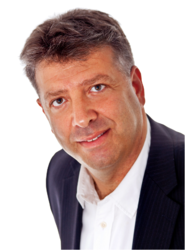 Manchester,UK (PRWEB UK) 28 December 2012
The campaign was titled 1 in 10, and was launched in Wales on 3 September 2012. During this campaign, people were encouraged to visit their community pharmacy to complete a questionnaire determining their risk of developing diabetes or other stroke risk factors. Those at risk were given a GP referral letter.
Two months on and the results of the campaign have been published and out of the 14,286 people who took part in the campaign, 2,579 people were advised to make an appointment with their GP practice for further consultation. That is a result of over 1 in 7.
Commenting on the survey results Steve Allen from Insurance Broker Steve Allen Insurance says "People don't realise just how many different types of risk they are exposed to. This survey was just related to stroke and diabetes, but if you consider all other types of illness or accidents that can happen during a normal working life people would realise just how exposed they are financially." Allen goes on to say "Most risks can be covered by insurance. For example income protection insurance would provide a monthly income in the event of an illness that leaves you unable to work."
"Everybody thinks nothing bad will happen to them, but the facts are that approximately 1 in 4 will suffer a serious illness or medical problem during their working life which could stop them from earning an income. I recently heard of a case of 39 year old stroke victim. Fortunately the man survived but he had to quit work as a sales rep after his stroke."
About Steve Allen Insurance
Steve Allen Insurance provides all types of insurance cover including critical illness insurance, Life Insurance, Accident and Unemployment cover and income protection insurance. Steve Allen Insurance is a trading name of Carrington and Company which is authorised and regulated by the Financial Services Authority.
Find out more at http://www.stevealleninsurance.co.uk or call 0161 766 1927.