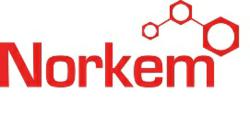 Cheshire,UK (PRWEB UK) 23 December 2012
Norkem provide chemicals and additives across a wide range of industry sectors. "Our growth through sales over the past 12 months has been impressive both in terms of new niche products coming on stream and profitability" says Norkem Limited's Managing Director Graham Lewis.
"Our Australian operation is highly strategic to our growth as it allows us not only to reach new markets but also to better serve our existing ones, its growth has been phenomenal". Lewis was asked why Norkem are continuing to expand in what some say are difficult times. "On the contrary there is never a bad time to improve your business. Our business is growing due to our continued commitment to providing more value added services to our clients."
Norkem operate in many different niche markets, including animal feeds and food and drink ingredients.
About Norkem
Privately owned, Norkem was established in 1970. Their head office is located in the UK, with additional offices in The Netherlands, China, Spain, Australia, and recently both North and South America plus worldwide production and storage facilities.
For more information visit http://www.norkem.com