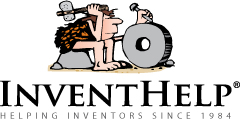 PITTSBURGH, PA (PRWEB) December 28, 2012
InventHelp, America's largest invention submission company, announces that two of its clients, inventors from Wisconsin, have designed a refrigerated bowl that would keep fruit and other foods cold when left out in the open. This invention is patented.
"Cool 1" would feature a split gasket dome lid that would aid in keeping the temperature cold. The bowl would be powered by an electrical outlet or battery and include a backup power cord for a car battery. The invention would be ideal for holiday meals, social gatherings, picnics and other times when additional space is required to keep foods cold. Cool 1 features an eye-catching design that would complement any room.
Cool 1 would consist of a food-cooling bowl that includes solar panels, a sturdy base, a clear, dome-shaped glass or plastic lid that can roll down and is removable for cleaning, a 110-volt cord, a 12-volt cord for travel, two handles, and removable inner bowl. The split lid has a seal between the two halves to ensure a consistent temperature when the lid is closed, and increases energy efficiency. To use, an individual either exposes the solar panels to light or plugs the bowl into an outlet. The user would then fill a removable bowl with a food item, place it into the base and replace the lid. The bowl would maintain a constant temperature when the lid is closed. The user can set the bowl temperature within a range from cool to cold with a maximum of 40 degrees at the coldest setting. Cool 1 could be produced in a variety of shapes, sizes and colors.
InventHelp is attempting to submit the invention to companies for review. If substantial interest is expressed, the company will attempt to negotiate for a sale or royalties for the inventor. For more information, telephone Dept. 08-MMB-1628 at (800) 851-6030.
Manufacturers interested in reviewing additional inventions and new product ideas can contact InventHelp's marketing partner Intromark by filling out an online request to review new product ideas here.
# # #