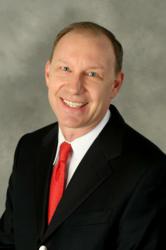 Falls Church, VA (PRWEB) December 27, 2012
Dr. William V. Dougherty, III, D.D.S, surgically augments jawbone that has deteriorated to the point where it cannot hold an implant. As a dentist that carefully studies the needs of each patient, he makes sure that the bone loss in the affected area has not been too great to hold the implants. Bone naturally deteriorates or disintegrates when there is not a tooth to stimulate its growth. Bone grafting can replace the missing bone so that a dental implant is still a viable option.
Before the bone grafting procedure can begin, the new bone to be installed must come from somewhere. When bone is taken directly from the patient, it is considered an autogenous graft. One of the more popular places to harvest this bone is in the chin because there are non-essential bones there. With this type of graft there is a lower chance of infection or rejection of the bone. In addition, because the bone is taken and utilized immediately, it is still considered live, which helps it begin to integrate more quickly.
Grafts not taken from the patient come in two forms, either xenograft or allografts. The allograft is human bone that has been donated to a bone bank while the xenograft is from a non-human source, usually bovine. These grafts have the advantage of not coming from the patient, so there is not an additional surgical site that needs to heal. In addition, the amount of bone tissue a dentist can use is not limited by how much useable bone the patient has.
A dentist will often utilize a local anesthesia at the augmentation site to reduce the incidence of pain for the patient. If an autogenous graft is being used, the anesthesia will also be used for the area where the bone will be removed. The dentist may use a mixture of the patient's bone marrow and a bone-grafting material in the area surrounding the graft to improve the speed with which it heals. The incision will require sutures to close it up and healing could take anywhere from six months to nine months before implants can be installed. Visit http://www.doughertylaserdentistry.com for additional information on bone grafting procedures and dental implants.
William V. Dougherty, III, DDS, is a general dentist offering patients personalized dental care for Falls Church, VA. He is part of one percent of dental professionals providing the most recent FDA cleared laser procedure for gum disease and periodontal treatment. To learn more about William V. Dougherty, III, DDS and his dental services visit his website at http://www.doughertylaserdentistry.com.