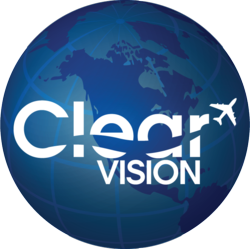 Teaming up with SkeeTV is an absolute enhancement to the overall ClearVision programming strategy...
Los Angeles, CA (PRWEB) December 21, 2012
SkeeTV has joined ClearVision Digital Networks to provide the latest in verge content to airport visitors around the world.
"We're thrilled to partner with ClearVision to provide SkeeTV programming in airports nationwide," said Ryan Tomlinson, COO of SkeeTV. "It's a fantastic opportunity for us to showcase our exciting content music while raising awareness for our growing brand across the vast audience at airports."
ClearVision is the first real alternative in decades to CNN's news-only airport network. Created through a partnership between Clear Channel Airports and connectiVISION Digital Networks, one of the leading digital media companies, ClearVision provides airports, content partners, and advertisers with an unparalleled ability to reach and engage air travelers – through customized content ranging from local news to top network shows and live events. Airports ultimately will be able to leverage WiFi services to provide travelers accustomed to on-demand content access to the ClearVision network on their smartphones, iPads, and laptops.
"Teaming up with SkeeTV is an absolute enhancement to the overall ClearVision programming strategy as we strive to entertain, inform and educate a world on-the-go. The eclectic mix of content SkeeTV brings to the table is certain to capture the attention and imagination of busy travelers in airports across the U.S.," said David Tetreault, Chief Operating Officer at ClearVision.
ClearVision builds on Clear Channel Outdoor's creative momentum in the Out of Home marketplace. The company is the international leader in the development and operation of digital displays and networks with over 1,600 digital billboards in nearly 30 countries worldwide, including the U.S. Clear Channel Outdoor is also the industry-wide leader in creating high-profile, one-of-a-kind advertising vehicles (billboards, super signs, and special events) in iconic, high-traffic locations that include New York City's Times Square, the Las Vegas Strip, and London's Piccadilly Circus.
About SkeeTV
Helmed by world famous DJ Skee, SkeeTV is the leading verge entertainment network with over ONE BILLION + impressions to date. SkeeTV produces daily content in the genres of music, tech, fashion, lifestyle and sports. You can find out more about SkeeTV on http://www.skeetv.com or http://www.youtube.com/user/skeetv
About ClearVision
ClearVision is a transformative Away-From-Home Television broadcaster delivering a top-tier Entertainment, News and Sports programming mix to airports throughout the U.S. ClearVision is a partnership between Clear Channel Airports and ConnectiVISION Digital Networks and is headquartered in Burbank, CA. The company's television content strategy provides Fortune 500 brands and advertisers with optimal engagement and consumer interaction. Visit http://www.connectivision.com or http://www.clearvisiondigitalnetworks.com to learn more.