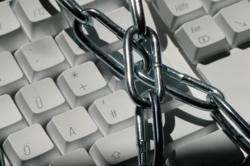 49% of office employees claimed that they had read a paper fax that was not intended for them
Austin, Texas (PRWEB) December 27, 2012
This month Federal Trade Commission released their first ever Privacy Impact Assessment of online faxing services. Originally conducted to allow FTC employees the ability to receive faxes through an online faxing service, their Privacy Impact Assessment affirmed reports that faxing through an online fax service is more secure than the traditional fax machine and email communication.
A PIA, or Privacy Impact Assessment, is a requirement that resulted from the E-Government Act of 2002, an act that requires any federal agency to assess the privacy risks associated with any new or revised IT systems. "PIAs allow us to communicate more clearly with the public about how we handle information, including how we address privacy concerns and safeguard information." – Federal Trade Commission
According to the FTC's statement, "Although this technology [online fax service] may require the transfer of potentially sensitive information, including nonpublic information and PII (Personally Identifiable Information), over the internet, the system protects the confidentiality and integrity of such information…" – FTC PIA
Why Is Online Faxing More Secure?
1. Information sent through an online fax service is encrypted and requires authentication of the sender and receiver of a fax.
Safer than traditional fax? While traditional faxes are often encrypted, they do not require any sort of authentication to receive a fax.
Safer than email? While email often requires authentication, the information is not encrypted and often at risk to being intercepted
2. Information sent through an online fax transfer is usually sent to a dedicated inbox, therefore mitigating the risks of having private information seen by unintended recipients.
3. Online fax users and administrators cannot view actual information viewed in the fax, only the fax logs are stored. This prevents "FTC users and administrative users from exceeding their authorized access and viewing documents or files from other accounts," – FTC PIA
While sending via email is not exactly a new technology, many offices are still employing a traditional fax machine for the transfer of sensitive information. According to a survey released by GFI Software, 72% of participants say their office is still relying on a traditional fax machine. In that same study, 49% of office employees claimed that they had read a paper fax that was not intended for them. In a time where privacy risks are becoming increasingly difficult to mitigate, companies cannot afford to ignore these new technologies.
Additional Benefits of Online Fax
If only 5% of men and women switched to an internet fax service:

One million trees will be preserved every year.
Enough electricity would be saved to power the New York City subway for at least a month.
Enough water would be saved to sustain the city of Philadelphia for a day.