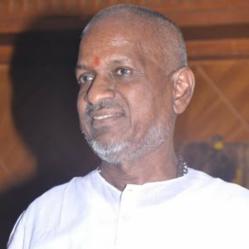 Indian music lovers of the world get ready for the event of a lifetime, "Engeyum Eppothum Raja"
Toronto, Ontario (PRWEB) December 21, 2012
Engeyum Eppothum Raja a live concert featuring Indian Music legend Maestro Ilayaraja, which was previously cancelled due to unforeseen event is back on again. Trinity Events who are the main organizers of this event announced that the postponed show will take place on Feburary 16, 2013 at Toronto's Rogers Center. The previous show which was supposed to take place on November 3, 2012 was cancelled as Cyclone 'Neelam' roared through South India and cancelled flight travel for a number of days. The show is going to be a once in a lifetime event for North America, with performances from Maestro Ilayaraja, male and female music legends, A-list actors, directors and comedians. Tamilstar.com is proud to be an online partner for this event.
Music legend Maestro Ilayaraja will be entertaining thousand of fans at Rogers Center in Toronto, which is fourth largest city in North America and home to more than 1 million Indian and Sri lankan people. There are many fan in Toronto and surrounding areas who actively follow South Indian music and Maestro Ilayaraja and are thrilled to see him live. The Rogers Centre, a multi-purpose stadium with seating capacity up to 35,000 for music concerts, is predominantly a sports venue which also hosts live events. Situated in the heart of Downtown Toronto, the stadium is well known and easily accessible by a variety of modes of transportation.
Ilayaraja, has be a staple in the Tamil movie industry since his humble beginning in 1975 and have composed for more than 900 films and close to 3000 songs. In the 1980s Ilayaraja gained increasing stature as a film composer and music director in the South Indian film industry. He revolutionized the South Indian music industry by incorporating Western classical music harmonies and string arrangements. He accumulated many awards and accolades and was the first Asian to compose a full symphony and he composed this to Royal Philharmonic Orchestra (RPO). He was the best at what he did in his time and influenced such composers A.R Rahman, Deva, Harris Jeyaraj, D.Imman and his two sons Yuvan Shankar Raja and Karthik Raja. And for one night he will be bringing those talents to the Rogers Centre.
This event is being held for profit but also with the notion of increasing the popularity of South Indian music among the diaspora who live in Toronto. What better way to do that then to bring the one of the top music producers of all time in South Indian music. Trinity Tech give credit to a recent IFFA and A.R Rahman shows which were organized by North Indian tour promoters, which were enjoyed by a sizeable segment of the South Indian and Sri Lankan Canadians population. Based on reviewing various options and business cases, Maestro Ilayaraja was selected as the viable choice.
Tamilstar.com is an online partner for the event. They are promoting the show on our site, covering press releases and encouraging their follower to attend the show. Their website brings Tamil movie industry information to the general population in an accurate informative way while making it entertaining and attractive. Tamilstar.com has been a staple on the internet and has a sincere following. The product they offer are latest news on the Tamil movie industry, movies reviews, star profiles, picture galleries, song videos and a song gallery. Their mission is to be a one stop source for all Tamil movie industry content. They are located in Toronto, Canada with a team working in Chennai, India.
Organizer of the event are relieved to have a new date set. The show has face many obstacles but Trinity Event is persistent in running the event and have shown a lot of guts to make this happen. They are keeping their spirits up and are hoping this show will be one to remember.